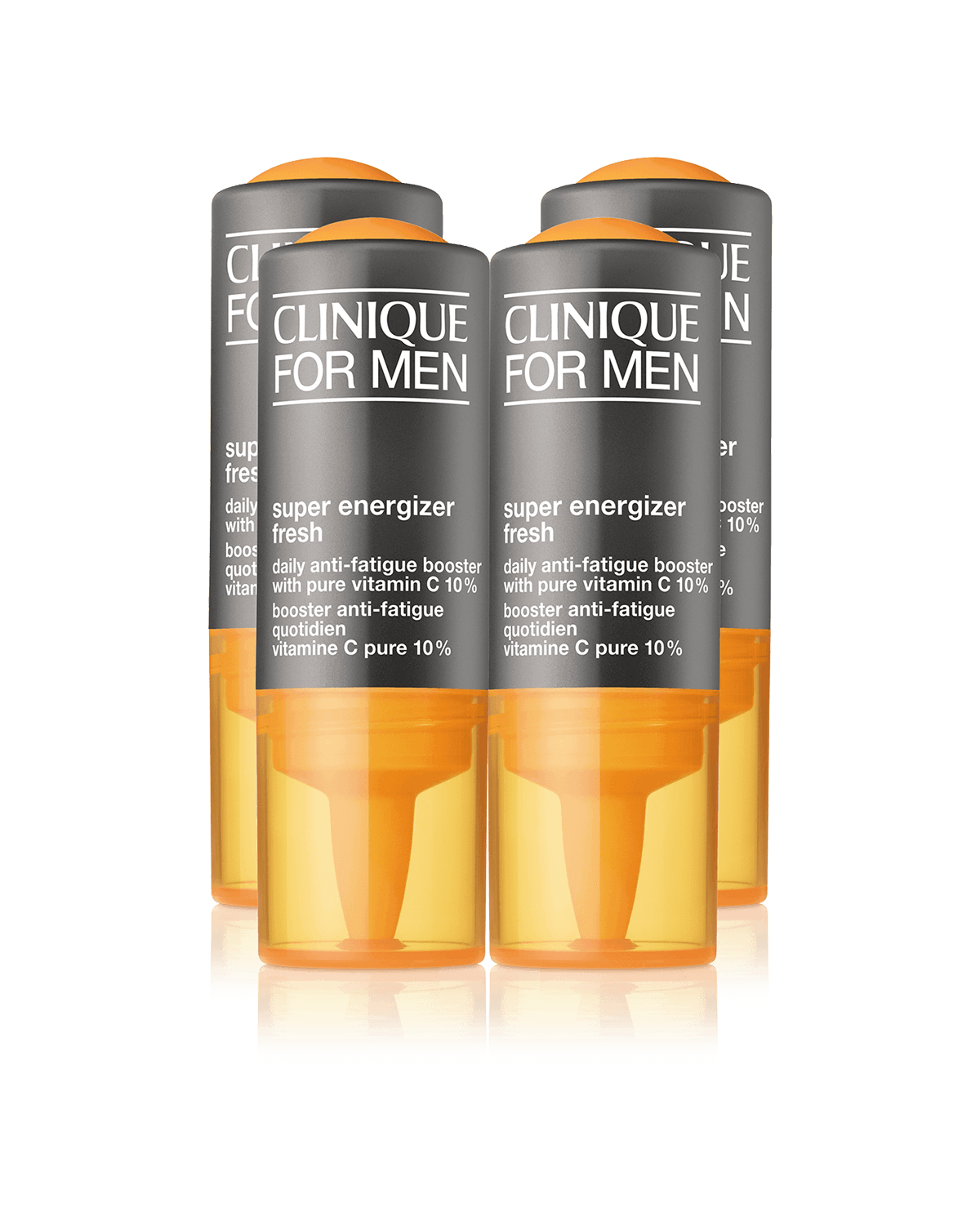 Clinique For Men Super Energizer™ Fresh Daily Anti-Fatigue Booster with Pure Vitamin C 10%
What It Is
Powerful de-ageing Booster with pure, fresh, highly concentrated Vitamin C 10%. Brightens, evens and repairs skin for a younger look. It contains 4 boosters.

What It Does
Serious about looking younger? Turn up the intensity with this potent Booster. Specially designed packaging isolates pure, fresh Vitamin C in a sealed chamber for maximum effectiveness. You activate it fresh—and it delivers. Simply push the button to release pure Vitamin C 10% into the de-aging soothing emulsion. Smooth it over your face morning and night, alone or with your moisturizer, for results you can see. Once activated, each vial is at full potency for 7 days, but can be used up to 14 days. Then discard.

Instantly
See brighter, re-energized skin.
Starting in 1 Week
See remarkably brighter, more revitalized skin.
With Continued Use
Skin is noticeably brighter, smoother, younger-looking, with visibly diminished lines and wrinkles, and a more even-toned appearance.