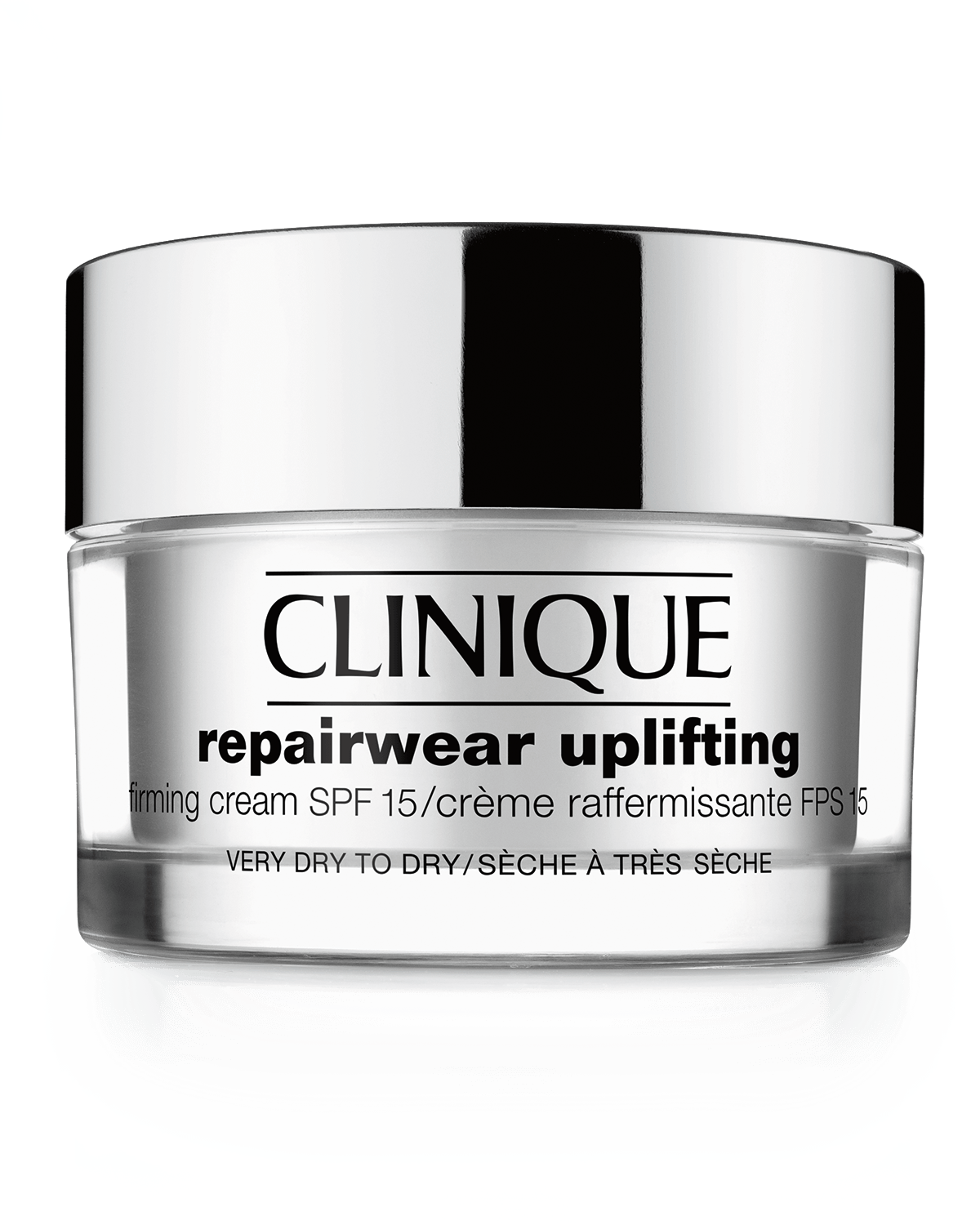 Repairwear™ Uplifting Firming Cream SPF 15
What it is:
A de-ageing moisturizer for the face and neck that helps to tighten, lift, and firm skin.
What it does:
• Visibly tightens, lifts and firms sagging skin.
• Provides skin with the energy it needs to promote a stronger, tighter support structure.
• Helps to improve skin's natural cushion and bounce.
• Protects against free radical damage with antioxidants such as Vitamin C and E.
• Provides immediate moisture while strengthening the moisture barrier over time.
Who it's for:
Very Dry to Dry Formula (Skin Type 1) and Dry Combination to Combination Oily Formula (Skin Types 2,3). Not sure? Take our Skin Diagnostic
quiz
.