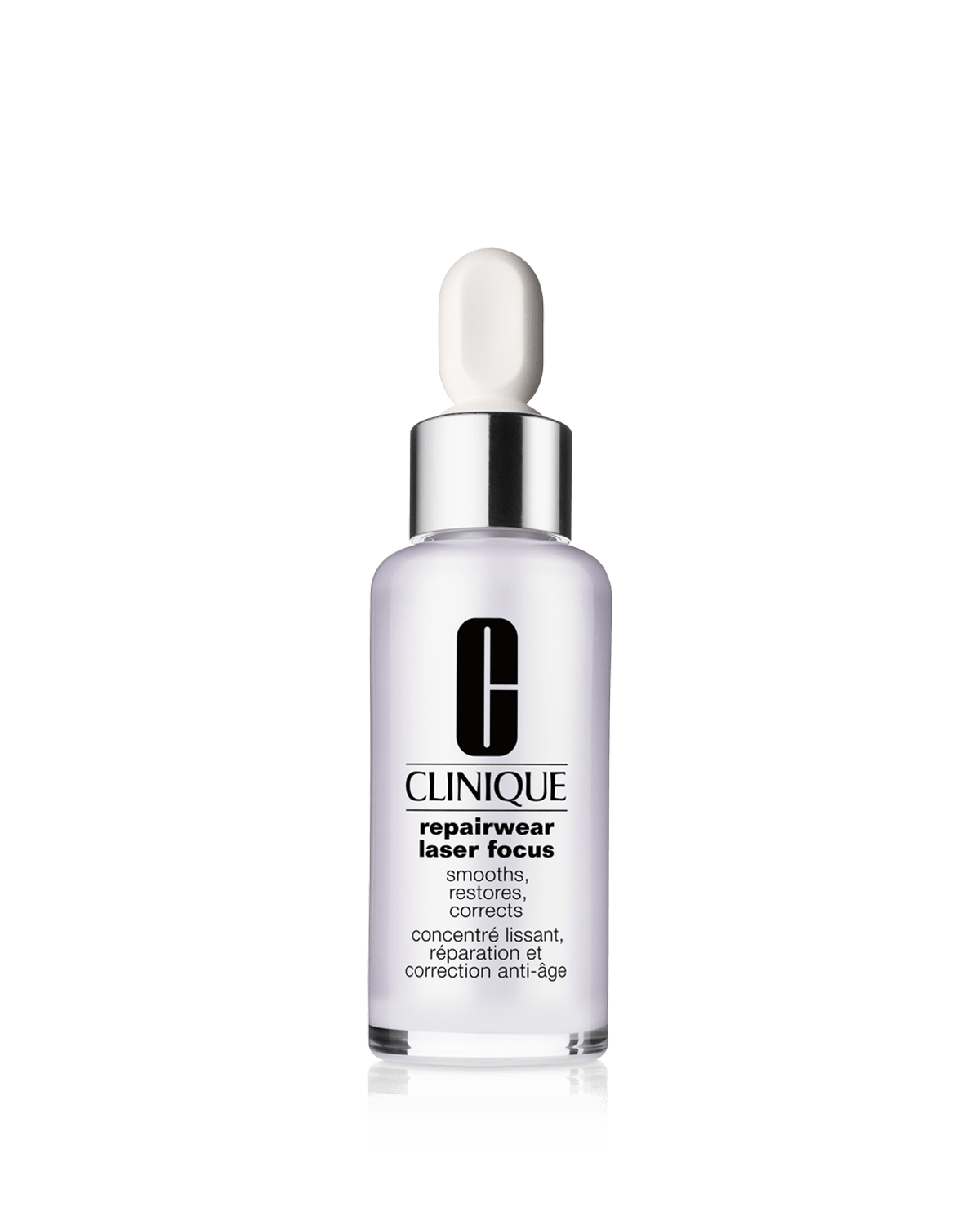 Repairwear Laser Focus™ Smooths, Restores, Corrects
Skin Types: All

What It Is:
Powerhouse anti-ageing serum helps give skin a "second chance" against the appearance of lines and wrinkles.

What it does:
This award winning serum smooths the look of skin's texture and helps plump skin so expression lines are visibly reduced. This serum has been upgraded with additional ingredients clarisage and glucosamine to exfoliate your skin. Helps forgive the appearance of the past and supports your skin's future. Three drops, twice a day for a vibrant look, a second chance.

Great to Know:
Allergy Tested. 100% Fragrance Free. Oil-free. Non-comedogenic. Ophthalmologist-Tested.