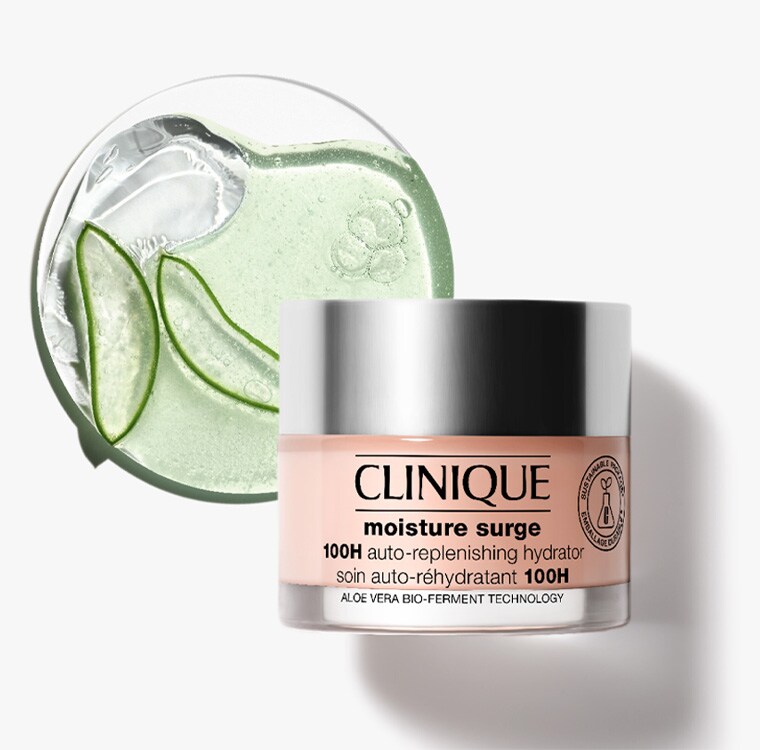 Welcome to the magical world of This Bright Land.

Clinique invites you to experience the Moisture Surge oasis, celebrating our bestselling gel moisturiser. It contains hyaluronic acid and aloe bio-ferment that sinks into skin for deep, lasting hydration.
Let's stay in touch.
Get the latest from Clinique straight to your inbox, including exclusive offers, beauty tips and tricks and new launches. Simply fill in your name and email address below:
Thank you
Clinique will send you an email with the latest news very soon.
Continue shopping
Instant hydration that lasts and lasts.
Find out why you need Moisture Surge™ 100H in your life.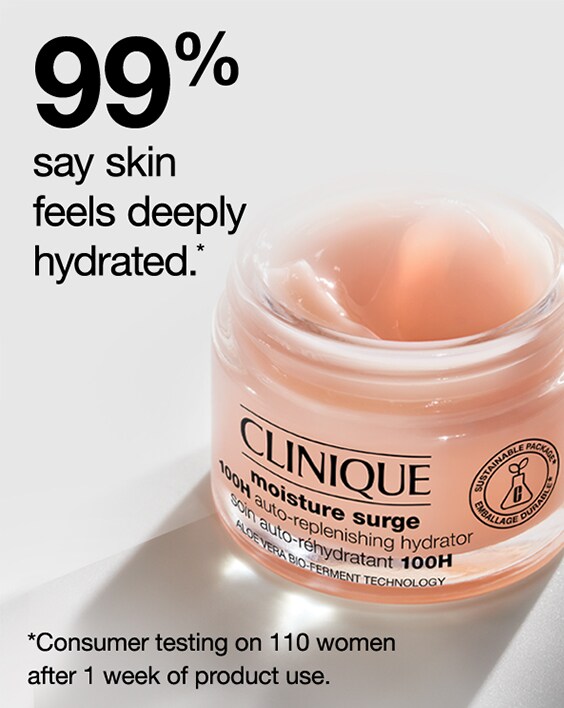 Your environment can dry out your skin. Moisture Surge™ 100H helps get your moisture levels back.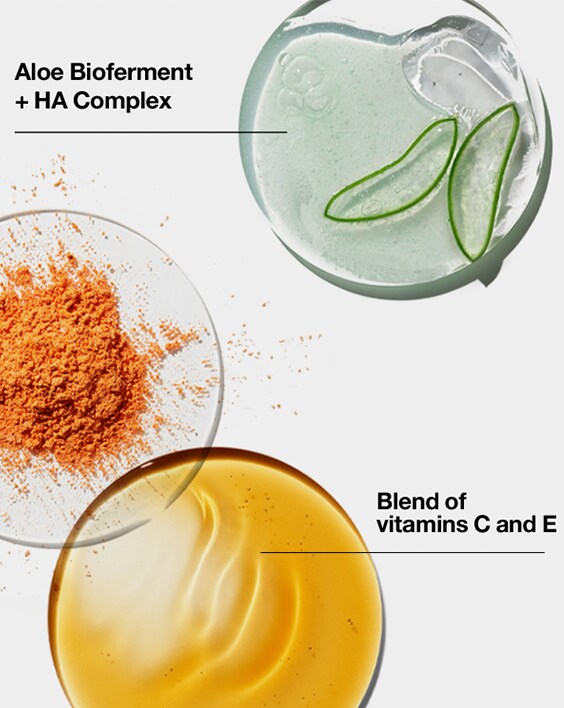 What makes it so hydrating? It's all about powerful, targeted ingredients.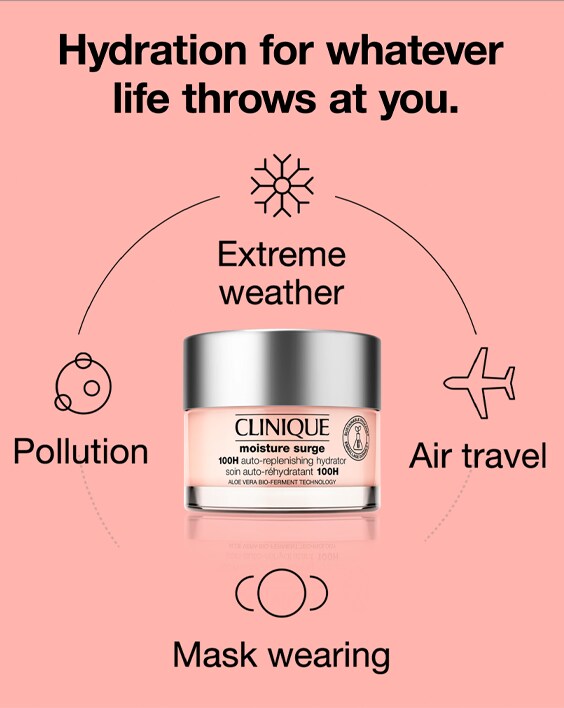 Many things can dry your skin. Moisture Surge™ 100H gives skin the hydration it needs, so it feels more resilient and keeps glowing.
Moisture Surge Favourites
Overnight or on the go, Moisture Surge™ keeps skin happily hydrated.
Our guiding dermatologist has some great advice.
Blame it on any number of factors—dry air, wind, sun exposure, excessive cleansing, changes in humidity, alcohol, and smoking. Insufficient water intake may also be a culprit. Even oilier skins become dehydrated if you're not drinking enough water. All of which can lead to a weakened moisture barrier.
A strong moisture barrier means skin can keep its own moisture in, and keep environmental irritants out. As skin gets older, or is sun damaged, its ability to maintain its natural moisture barrier breaks down.
Drink plenty of water and follow a daily skincare regimen that includes gentle exfoliation. Exfoliation makes it easier for skin to absorb moisturiser and its beneficial ingredients. And moisturise at least twice daily. You'll see fine lines and tightness get replaced by smooth, healthy, glowing skin. If skin feels dry during the day, tap on moisturiser over makeup—Moisture Surge™ is perfect for on-the-go skin hydration. For a more intense moisture treatment, add a hydrating mask to your routine. Moisture Surge™ Overnight Mask replenishes thirsty skin while you sleep.