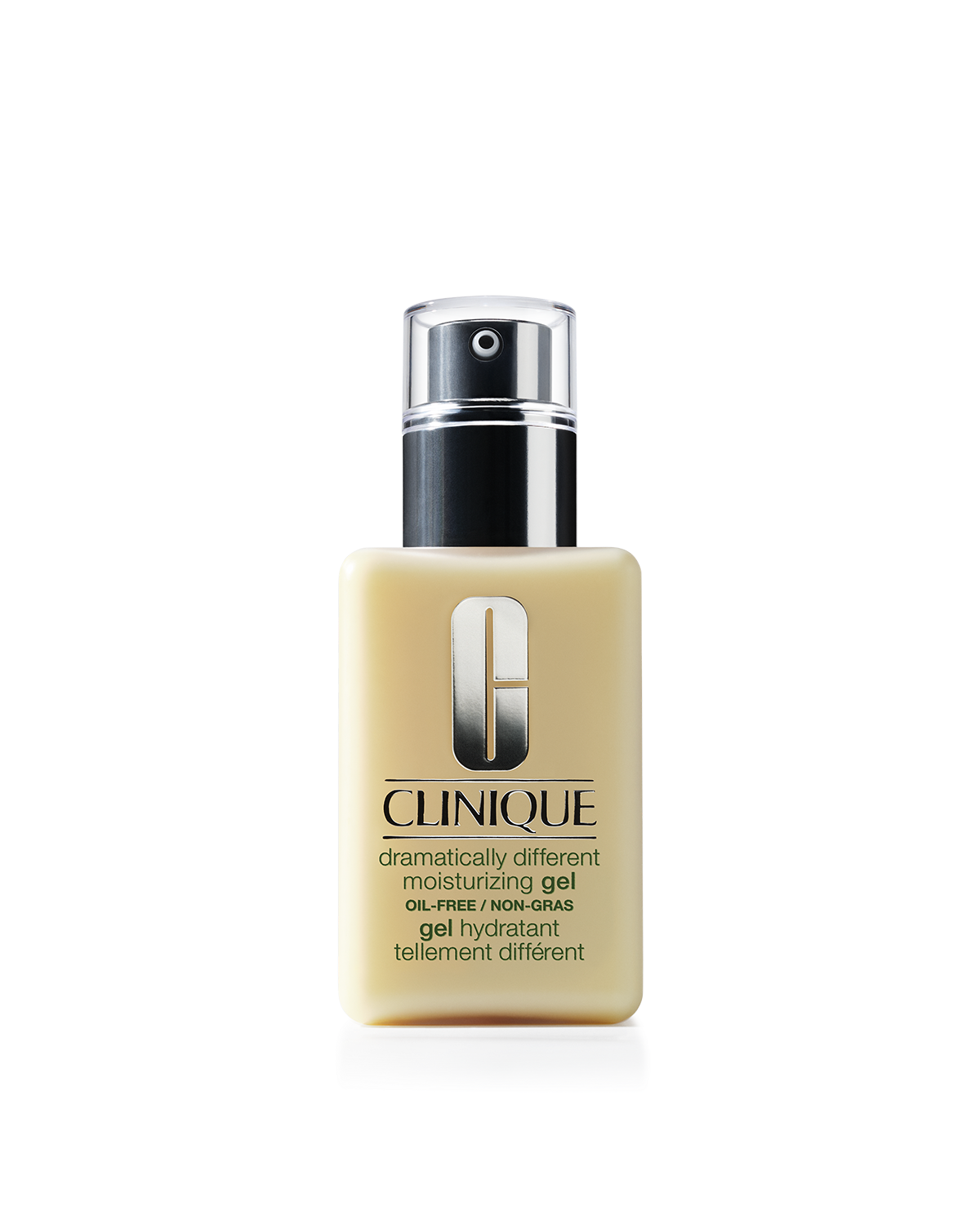 Dramatically Different™ Moisturizing Gel
What It Is
The UK's #1 Moisturiser that gives skin the "drink" it needs to maintain optimal moisture balance and is step 3 in our customized 3-Step Skin Care System.
This dermatologist-developed oil-free face moisturiser softens, smooths and improves skin leaving it glowing.
What It Does
Combines oil-free hydration with skin-strengthening ingredients.
Slips on easily, absorbs quickly.
Balances and refreshes oilier skin types.
Key Ingredients/ Technology
Balances skin moisture levels for moisture that lasts all day with glycerin and sodium hyaluronate that attract moisture and bind it to the skin. Supports skin with a potent mix of sun flour seed, barley and cucumber extracts.
How To Use
Use twice a day, morning and night.
Apply to face and throat all over, or where needed.
Cleansed, exfoliated skin accepts moisture better. For best results, apply after Steps 1 and 2 of our 3-Step System.
A little goes a long way. Massage a small pump of gel into skin wherever it's dry.
The secret's in the system.
Our revolutionary 3-Step Skin Care System was created by a celebrated dermatologist. It's simple, customized and takes just three minutes, twice a day: cleanse with Facial Soap, exfoliate with Clarifying Lotion, moisturise with Dramatically Different Moisturizing Lotion+ or oil-free Gel.