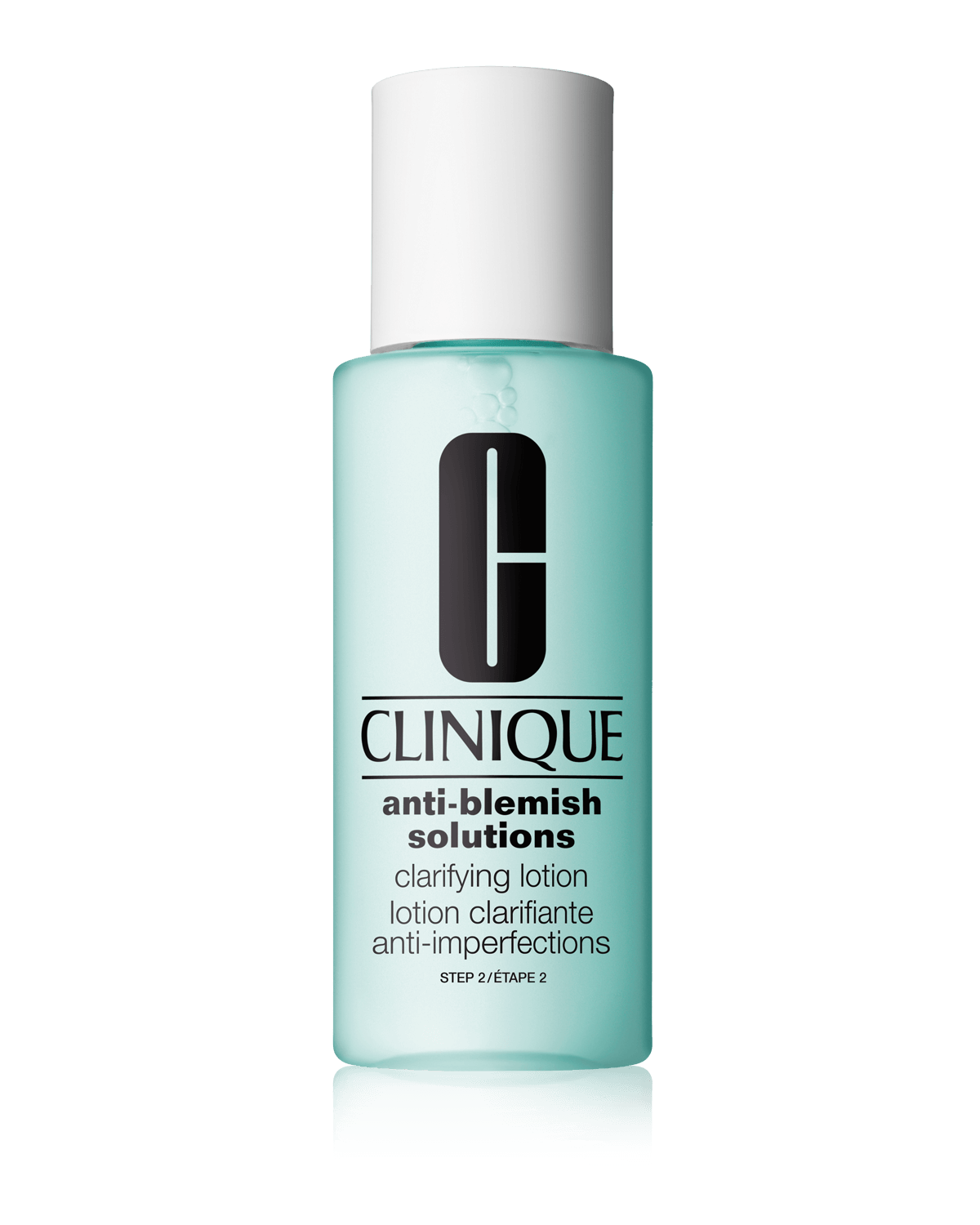 Anti-Blemish Solutions™ Clarifying Lotion
Formulated for blemish-prone skins.

What It Is
Mattifying exfoliating lotion is Step 2 in our Anti-Blemish Solutions Clear Skin System. Use all three steps together to help reduce active blemishes.

What It Does
Exfoliates and reduces excess oil that can lead to breakouts. Unclogs pores and controls excess shine.
How To Use
Use twice a day, morning and night.
Shake well.
Apply with a cotton ball, sweeping gently over face and neck.
For external use only. Avoid eye area and lips.
Follow with Anti-Blemish Solutions Clearing Moisturizer Oil-Free.
TIPS:
If dryness occurs, reduce usage.
After blemishes clear, continue using for preventive care
Use the Anti-Blemish Clear Skin System,
The best way to get breakouts under control is a consistent, non-irritating routine. Each step of Clinique's Anti-Blemish Solutions Clear Skin System has a purpose: cleanse, exfoliate, treat. All 3 steps work together to get powerful results. With consistent twice-a-day use, the results just keep getting better.


Key Ingredients / Technology
Blemish-fighting exfoliators Salicylic Acid and Acetyl Glucosamine help clear dead skin cells that can contribute to clogged pores. Oil-controlling ingredients help prevent buildup of oil that can lead to breakouts. Silica absorbs excess oils to mattify skin.