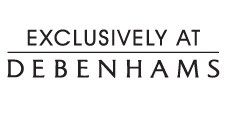 Pops of colour.
Your free* gift.
Available from Thursday 4th February to
Saturday 20 Februaryexclusively
at Debenhams.
Treat yourself to this beautiful Clinique gift. Including the new Clinique Pop Lip Colour & Primer and a limited edition Eyeshadow compact – a must-have for any Spring beauty look.
Find your nearest store
Your gift includes:
1
Superdefense SPF20 Daily Defense Moisturizer 15ml
Start your day with our most complete daily protection
2
Deep Comfort Body Butter 50ml
Luxurious, butter-rich body cream penetrates dryness-prone skin
3
Liquid Facial Soap Mild 50ml
The first step in Clinique's 3-Step Skin Care System
4
Eye Shadow Trio (Shade: Blush, Daydreaming and Precious Pink)
Long-wearing powder eye colour in a versatile palette
5
NEW Clinique Pop Lip in Sweet Pop
Luxurious yet weightless formula merges bold, saturated colour with a smoothing primer
6
High Impact Mascara in Black 3.5ml
Lusher, plusher, bolder lashes.
*Yours with the purchase of any two or more Clinique products, one to be skin care or foundation. Alternatively, with the purchase of a single Sonic System Purifying Cleansing Brush. Does not include treatment accessories. Gift contains promotional size items. One gift per client, while stocks last.