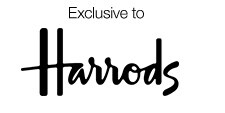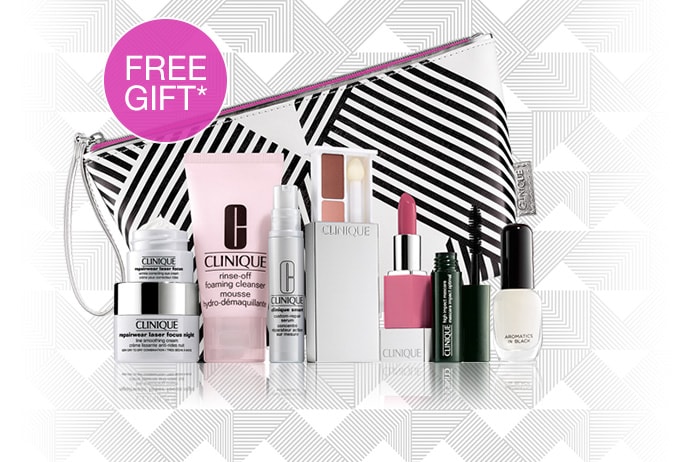 Your exclusive gift. Free*
Available from Thursday 31st March to Saturday 16th April exclusively at Harrods.
Your gift is filled with a selection of deluxe skincare and make-up favourites to keep your skin looking flawless, including Clinique Smart Custom Serum.
Find your nearest store
Your gift includes:
1
Repairwear Laser Focus Wrinkle Correcting Eye Cream 7ml
Smile. Now eyes get a second chance to look young.
2
Repairwear Laser Focus Night Line Smoothing Cream
Helps intensify the nightly cycle of natural repair.
3
Rinse Off Foaming Cleanser
Effectively removes long-wearing makeup and sunscreen quickly and gently.
4
Clinique Smart Custom Serum
A serum that can change your skin's future.
5
Chrome Slide Eye Shadow Duo in Strawberry Fudge
Long-wearing powder eye colour in a complementary shade combination.
6
NEW Clinique Pop Lip in Sweet Pop
Luxurious yet weightless formula merges bold, saturated colour with a smoothing primer.
7
High Impact Mascara in Black
Lusher, plusher, bolder lashes.
8
Aromatics in Black Perfume Spray
There's infinite mystery in black…
*Yours with the purchase of any two or more Clinique products, one to be skin care or foundation. Alternatively, with the purchase of a single Sonic System Purifying Cleansing Brush. Does not include treatment accessories. Gift contains promotional size items. One gift per client, while stocks last.