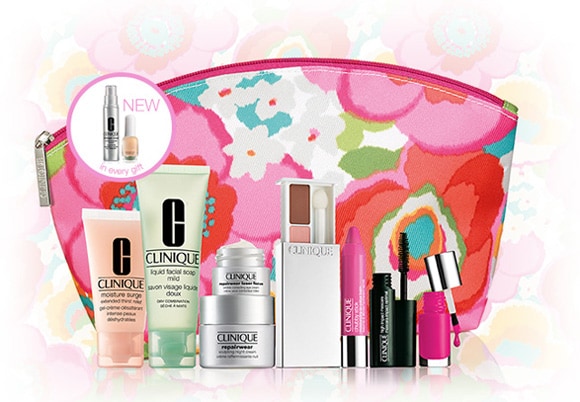 Clinique heroes. Your free* gift.
Exclusively available at John Lewis from
19 February - 7 March 2015.
A selection of Clinique heroes in your custom-fit gift from John Lewis. Your exclusive gift contains New Clinique Smart Custom Serum and New Aromatics in White as well as your choice of four out of eight luxury products.
Find your nearest store
See all other dates
Your Custom-fit Gift includes the following:
NEW Clinique
Smart Custom Serum
A serum created for one
skin in the world. Yours.
NEW Aromatics in White
Perfume Spray
A confident interplay of serene
woods, transparent petals and
warm amber notes.
Plus choose 4 from 8 samples:
1
Liquid Facial
Soap Mild
For a clean start.
2
Moisture Surge
Extended Thirst Relief
One 'drink' and skin looks
and feels happier, healthier.
3
New Repairwear
Sculpting Night Cream
The anti-gravity effect for
face and neck.
4
Repairwear Laser
Focus Wrinkle
Correcting Eye Cream
Now eyes get a second
chance to look young.
5
A Different Nail
Enamel in Hi Sweetie
Get gorgeous, glossy,
long-lasting colour.
6
High Impact Mascara
in Black
Effortlessly lusher, plusher,
bolder lashes.
7
Chubby Stick Moisturizing
Lip Colour Balm in Whoppin'
Watermelon
Have a little colour, with this
super nourishing balm.
8
All About Shadow Duo
in Strawberry Fudge
All you need to make eyes pop!
Terms and Conditions: *Yours with the purchase of any two or more Clinique products, one to be skin care, from Thursday 19 February to Saturday 7 March, exclusively at John Lewis. Gift contains promotional size products. One gift per client, while stocks last. Choice gift must contain four different samples. Offer varies on johnlewis.com.