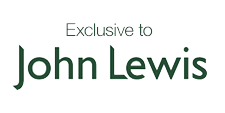 Spring pretty.
Our free* gift to you.
Available from Thursday 18th February to
Saturday 5th March exclusively
at John Lewis.
A selection of Clinique heroes in your custom-fit gift from John Lewis. Your exclusive gift contains a limited edition Eyeshadow quad to create the perfect eye look for day or night this Spring.
Discover more about young British illustrator, Caroline Elizabeth Taylor & watch the design process of this beautiful bag:Discover More Watch Now
Find your nearest store
Your gift includes:
1
Repairwear Laser
Focus Wrinkle Correcting
Eye Cream 7mll
Smile. Now eyes
get a second chance
to look young.
2
Repairwear Laser Focus
SPF 15 Line Smoothing
Cream 15ml
A daily moisturiser
with visible effects
3
Take the Day Off
Makeup remover for Lids, Lashes, and Lips 50ml
Speeds the departure
of hard-to-remove eye and lip makeups.
4
Eye Shadow Quad
(Choice of shades:
Highlights, Lowlights,
Fairylights and Graphite
OR Ivory, Prop Velvet, Light Brown, Dark Brown)
Long-wearing powder
eye colour in a versatile palette
5
Quickliner for Eyes
Intense in Intense Black
Smooth, creamy,
transfer-resistant application
6
High Impact Mascara
in Black 3.5ml
Lusher, plusher, bolder lashes.
*Yours with the purchase of any two or more Clinique products, one to be skin care or foundation. Alternatively, with the purchase of a single Sonic System Purifying Cleansing Brush. Does not include treatment accessories. Gift contains promotional size items. One gift per client, while stocks last.