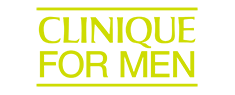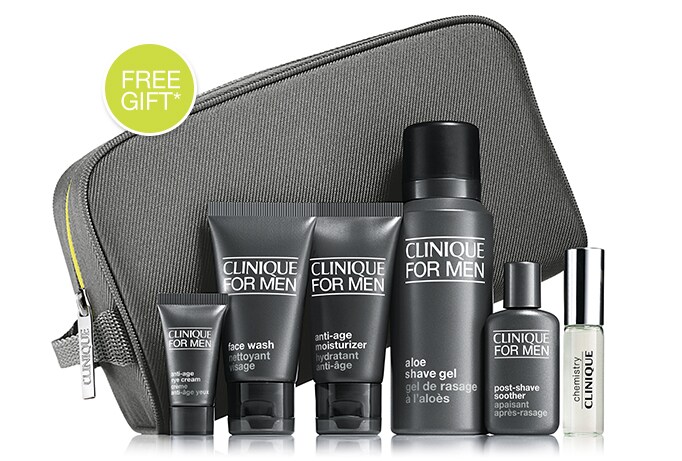 The Perfect Father's Day Gift. Free*.
Available from Thursday 2nd June to Saturday 18th June
Discover Clinique For Men in your 6-piece gift.* All the essentials you need for a fast and simple way to great skin every day.
Find your nearest store
Your gift includes:
1
Clinique For Men Anti-Age Eye Cream
Hydrates and diminishes the look of dark circles and puffiness.Corrects fine lines around the eyes.
2
Clinique For Men Face Wash
Preps skin for a comfortable shave.
3
Clinique For Men Anti-Age Moisturizer
All-day hydrator combats lines, wrinkles, dullness for a younger, revitalised look.
4
Clinique For Men Aloe Shave Gel
Aloe-rich gel softens and cushions face and beard for a smooth close shave.
5
Clinique For Men Post-Shave Soother
Aloe-rich formula helps soothe dryness. Comforts just-shaven skin.
6
Chemistry for Men
Scents skin with a warm, sensual mix of Jamaican ginger, citrus and amber. For day or evening.
*Free with the purchase of any two or more Clinique For Men products. Alternatively, with the purchase of a single Clinique For Men Sonic System Cleansing Brush, from Thursday 2 until Saturday 18 June 2016. One gift per client, while stocks last. Gift contains promotional size items.