Taking the perfect selfie (one actually worth posting) is no small feat. From mastering lighting to finding the best angle, there's a lot to consider—and that's all before choosing the caption. So to help us master the art of the selfie in just one take, we tapped the expertise of makeup artist and Clinique China Colour Expert Kim Zhang. Here are his top makeup tips to take your most confident selfie—and still look like yourself.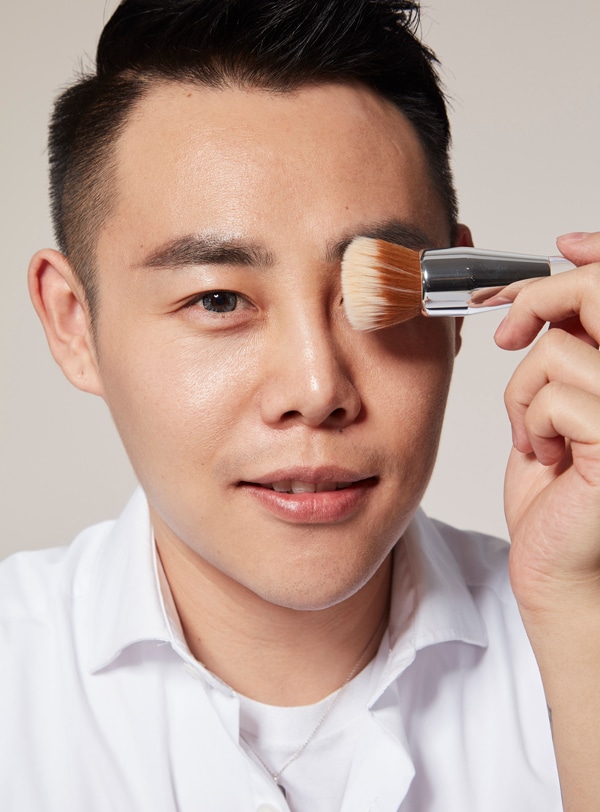 1. A great selfie begins with glowing skin. 
Nothing lights up a feed more than fresh, radiant skin. "Healthy skin is always in, and your makeup will look so much better on skin that's smooth and hydrated," says Kim. Not sure where to start? The 3-Step Skin Care System is a no-brainer for novices and experts alike. Customise your cleanser, exfoliator and moisturiser based on your skin type for skin so healthy it glows (even before a swipe of highlighter).
2. The right shade of foundation is key. 
Kim is a fan of Beyond Perfecting Foundation + Concealer for its full coverage and flawless, airbrushed finish—no filter required. This 2-in-1 base is also lightweight and moisturising, so it won't clog pores or look cakey. Getting the shade right is always a priority, but even more so when there's flash photography involved. "Make sure your foundation isn't too light, which can make you look washed out in photos," advises Kim.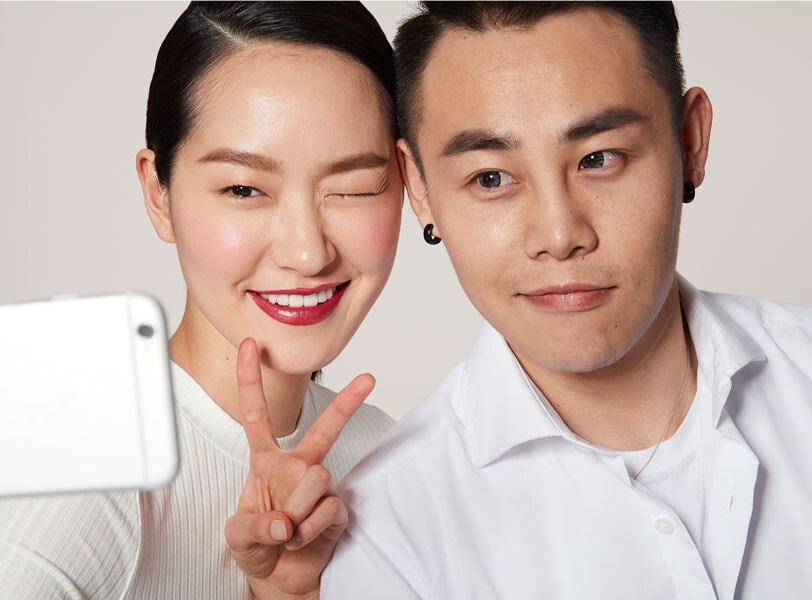 3. When it comes to blush, keep it natural. 
A soft, peach blush will instantly warm up your complexion and give you a healthy glow. Kim's pick: Cheek Pop in Peach Pop. "Don't apply it just to the apples of your cheeks, which can make your face look more round. Sweep it across your cheekbones too," says Kim. To make cheekbones really stand out, try subtly contouring with Chubby Stick Sculpting Contour. Dab a little just under your cheekbones, then blend downward to create a slight shadow that'll add definition and make every angle your best.
4. Pump up your lashes. 
The bigger your lashes are, the bigger your eyes will look. "Define and enhance your lash line with multiple coats of mascara," says Kim. Lash Power Flutter-to-Full Mascara is perfect for dialing up your look. With three adjustable settings, from light and fluttery to major volume, this smudge and smear-proof formula will make all of your selfies full-on phenomenal. Curl your lashes, apply two coats, then define your outer lashes with a third coat for an eye-opening, fanned out effect.
5. Strike a pose with bold lips—and a brighter smile. 
"Bright, bold lips are the perfect way to make a statement in your selfie," says Kim. Try Pop Lip Colour + Primer in Love Pop, a cool-toned mauve that's flattering on nearly every skin tone. Plus, its blue undertones cancel out any yellow in your teeth, making them appear brighter and whiter.Another bonus: The moisturising formula has a built-in primer, so you're selfie ready from lunchtime to dinnertime and beyond.
Photos: Anairam | Words: Siraad Dirshe