Have you ever thought to yourself "I have a brilliant idea!"? Whether it solves a world problem or makes life a little easier? The Clinique Smart Ideas competition, in partnership with TED, has been encouraging women of all walks of life to share their game-changing ideas. And if you think you can't do it, you can! Here's some inspiration...
Jessica O. Matthews has always thought big. When she was just 19 years old, she invented the SOCCKET ball, an energy-generating soccer ball that's ideal for developing nations. It actually creates power—independent of electricity and other public utilities. Three years later, at age 22, she founded the renewable energy company Uncharted Play, which specialises in motion-based power systems. And by age 26, she became co-founder and executive director for KDDC, a hydropower dam in Nigeria. Jessica has a degree in psychology and economics from Harvard University, as well as an MBA from Harvard Business School.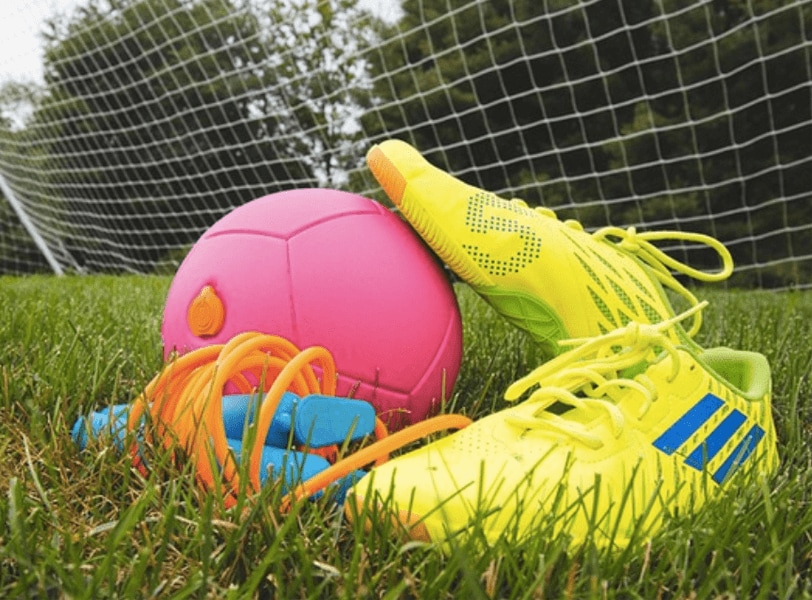 As part of Clinique's ongoing initiative with TED to find the next Smart Idea, Jessica is one of three women Clinique has chosen to spotlight who is making a difference. Her brazen ideas have even caught the attention of more than one Commander-in-Chief of the U.S. "If ever there was an innovator, she's it," Former President Bill Clinton once said of her; and, President Barack Obama appointed her to serve as an Ambassador of Entrepreneurship for Nigeria. Among her long list of accolades, she was a Forbes 30 under 30 list-maker in 2014.
But the going hasn't always been easy for Jessica, who says bumps in the road are to be expected and even embraced. "I honestly don't believe in do-overs," she recently told The Huffington Post. "Every experience, good or bad, has made me who I am today. I've always learned more from my mistakes than I could ever learn from a textbook; it's all about perspective." We applaud her persistence and dedication.