Over Breakfast is our ongoing series where Clinique Global Brand President Jane Lauder sits down with influencers around the world to talk trends, passion, and secrets to success. Here, Jane meets up with lifestyle designer Jenni Kayne to pick up some California cool styling tips.
When it comes to travel, there are two camps. Some people stick to their signature look wherever they go. And others mix it up just enough to get into the local style.
When Jane Lauder travels—which is often—the born-and-raised New Yorker packs her go-to sleek and chic city looks without fail. In her suitcase: her favourite tailored dresses, a few pairs of heels and a key piece or two of her signature vintage statement jewellery. In her makeup bag: Clinique, of course.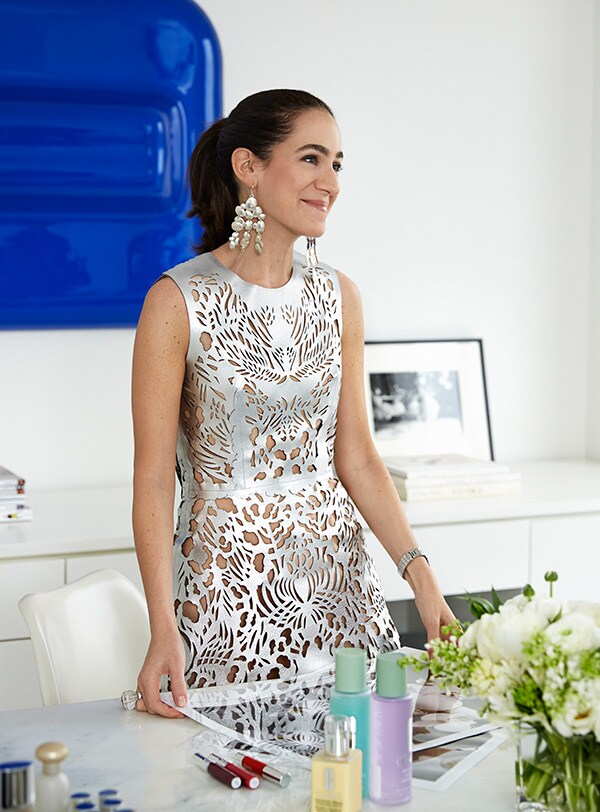 On a recent trip to Los Angeles, with the excitement of summer and some much needed downtime coming up, Jane was inspired to trade in her NYC power looks for a more laid-back, Cali-cool style. Who better to go to than designer Jenni Kayne, who pretty much made the effortless L.A. look a globally desired fashion trend? From comfy yet stylish flats to basic neutrals that are easy to mix and match, Jenni is all about less is more (including less time spent getting ready).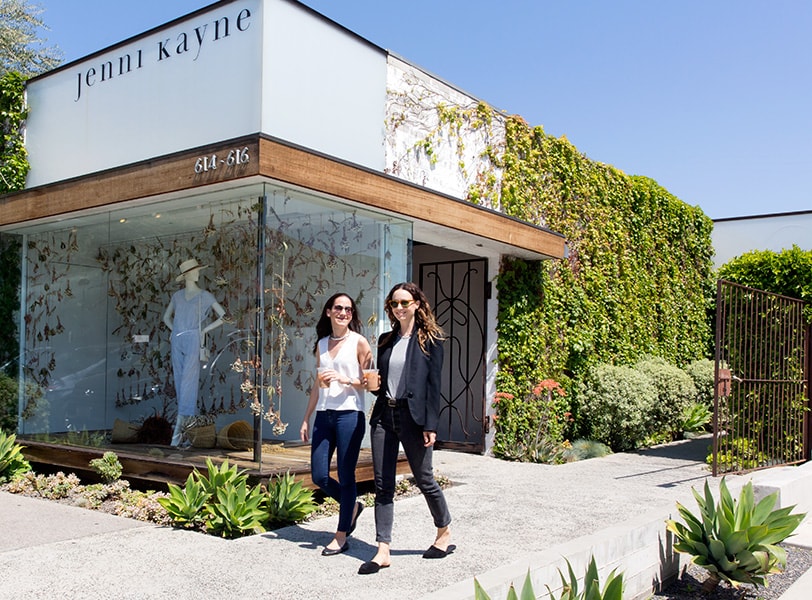 After an iced coffee and a tour of Jenni's West Hollywood boutique, Jane was ready for an L.A. makeover. (Or is it a makeunder?) Either way, the refined, effortlessly chic vibe of Jenni's world is undeniably irresistible—and wearable for all. 
Jane Lauder: How would you define California style?
Jenni Kayne: Less is more, wear flats, wear your jeans anywhere. Don't look overdone. You don't have to do your hair and your makeup and everything all the time. Think simple and relaxed. The overall sensibility is that nothing is too precious. Everything feels kind of earthy but classic, clean, simple.
JL: Do you keep your beauty routine equally down-to-earth?
JK: I usually just wear lipstick and keep the rest pretty natural-looking: sometimes mascara plus highlighter or an easy, sheer bronzer.
JL: And for your skin?
JK: I like really sheer sunscreens, and I use face oil every day-I don't have dry skin, but I think moisture is so important. And protecting your skin from the sun with a great hat, too.
JL: Your store is more than a fashion boutique, it's also filled with beautiful home accessories that really embrace the California lifestyle. What prompted you to expand beyond clothes?
JK: From the store details to the way that I design my house and live my life… I feel like it really does highlight what California is all about. The complete lifestyle is a huge passion of mine. I still absolutely love clothes and believe in them, but I love interiors just as much. So designing the stores, buying for them, curating them… You walk in, and it tells a whole story.
JL: How do you get inspired when designing your collections?
JK: I'm always inspired by nature, landscape, and travel. When I'm travelling, I'm the most relaxed, and my wheels start turning. My colour palette is made up of neutrals that are very easy to wear. My collection used to be more colourful from peer pressure of others telling me to be more saleable, but as soon as I began staying true to what I believe in, it really took off. I do believe there's cause for using colours sometimes, but I don't believe in making anything that is disposable or not classic and timeless.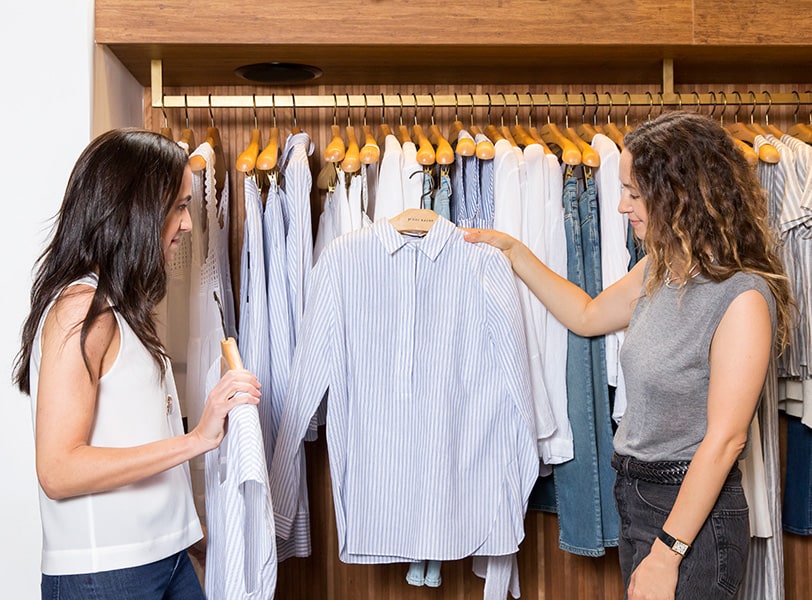 JL: You've become well-known for your incredible entertaining. Do you experiment in the kitchen a lot?
JK: All the time. Eight years ago, I couldn't boil water. Then I started taking cooking classes once a month. So I got really into it, and I love it. If I'm perusing the internet, it's for recipes.
JL: What's your favourite new recipe?
JK: I'm obsessed with Heidi Swanson from 101 Cookbooks, and her sushi bowl is one of my favourites. But my latest go-to was originally thrown together by some friends: Blanch green beans, then roast them with balsamic, olive oil, cherry tomatoes, garlic, and olives. It takes 30 minutes and is so delicious.
JL: How do you juggle being a mom with running your business?
JK: I wish I could cook every night, but I do weekends and maybe two nights a week. Also, every summer, we live at Lake Tahoe. I spend a couple hours in the morning on emails and checking in; I have an amazing team that allows me to do that. It gives me time to really focus on my children, and that somehow balances how hard I work the rest of the year. In my head at least!
JL: Do you travel a lot with your family?
JK: I do. We go to New Zealand. We also spend a lot of time in Lake Tahoe, Palm Springs, anywhere local—within two hours is ideal.
JL: What is your guilty pleasure?
JK: I'm definitely not perfect. I love a glass of wine or a margarita and some chips and guacamole!
Photos: Katrina Dickson | Jane is wearing: Jenni Kayne Crepe V Neck Shell and Sophie Buhai Tiny Egg Pendant Necklace | Jenni is wearing: Cashmere Jersey Shell and Jenni Kayne Mule Slide in Black Shearling | Hair for Jane Lauder: Katharine Cali | Makeup for Jane Lauder: Ashley Rudder | Hair and makeup for Jenni Kayne: Ericka Verrett