Everyone has a makeup secret weapon. That one product that can take you from dull and tired to bright and pulled-together in seconds. For some, it's a swipe of concealer. For others, it's a quick coat of mascara. For London-based beauty blogger Ellie Adams, it's a show-stopping lipstick.
"A bold lip makes me feel instantly polished," Ellie says. "I love matte textures, but I can also be lazy when it comes to makeup, so I'm always on the lookout for foolproof, easy-to-use formulas."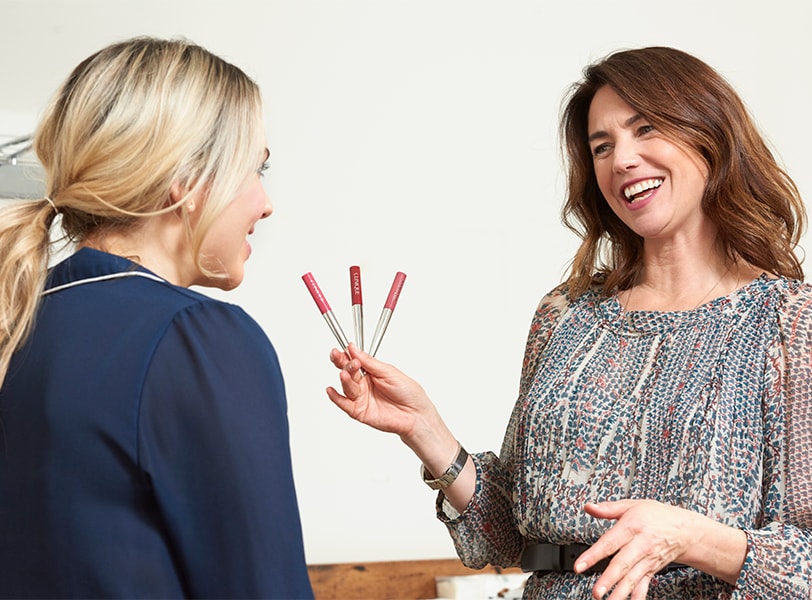 We took Ellie to meet another bold lip lover, celebrity makeup artist and Clinique Colour Pro, Florrie White, to chat matte lip trends with Clinique Pop Lip Shadow. The newest addition to the Pop Lip family, these richly pigmented lip colours have a creamy texture and luxe, velvet-matte finish.
"They're perfect for anyone who's wary of matte textures because the long-lasting formula keeps the colour looking smooth and 'just applied' all day, while also feeling completely weightless on lips," says Florrie. Plus, the sponge-tip applicator allows you to blend to a soft stain of colour, or build up to an intense matte lip look. "They're really versatile and allow you to recreate a lot of the different matte lip trends we saw on the runway." Fact: Pop Lip Shadow was actually inspired by a backstage beauty hack of setting lipstick with powder to create a hyper-pigmented, velvet-like matte finish.

Read on for Florrie's three favourite ways to wear a matte lip this season.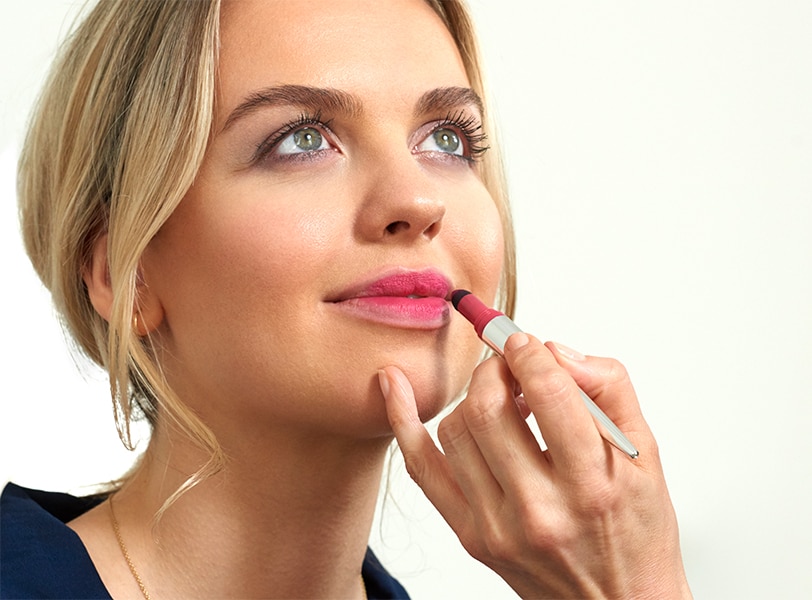 The 'Just-Kissed' Stain
New to matte textures? "Try a blotted finish," suggests Florrie. "It's a modern day take on a just-kissed stain, super easy to wear and really easy to achieve. It also works on all lip shapes."
To start, Florrie prepped Ellie's lips with All About Lips. "Matte textures have a tendency to settle into any rough patches, so you want to start with a smooth canvas. This balm is creamy–not shiny–and sinks in quickly." The multi-tasking formula also provides gentle exfoliation, which helps to soften the lip area.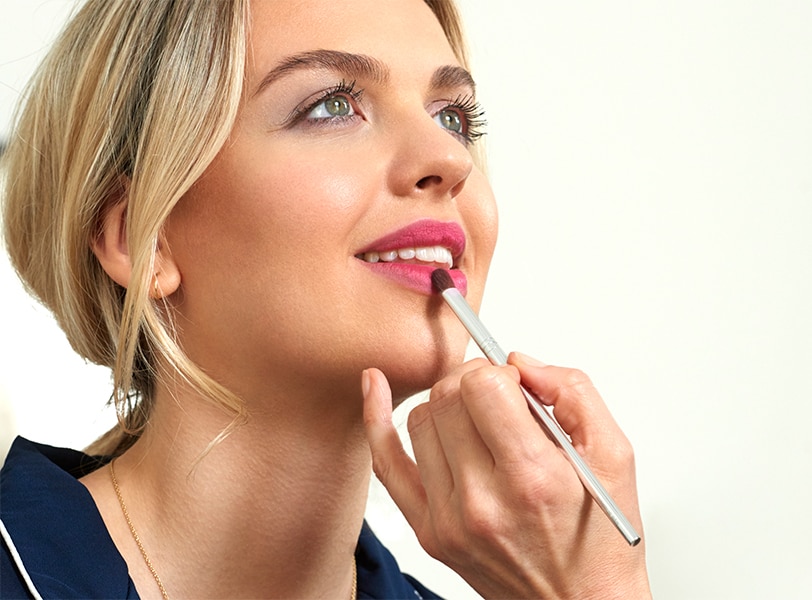 Next, Florrie applied Pop Lip Shadow in Fuchsia Pop, a head turning hot pink, to the middle to Ellie's lips and used an Eye Shadow Brush to lightly buff out towards the lip line in small, circular movements. "I love the effortless finish," says Florrie. "It's the kind of makeup you can do on the run."

The Next Level Red Lip
Next, Florrie showed Ellie how to update her failsafe red lip with a modern powder finish. "This look requires a little more attention to detail, but it's still easy to achieve," says Florrie.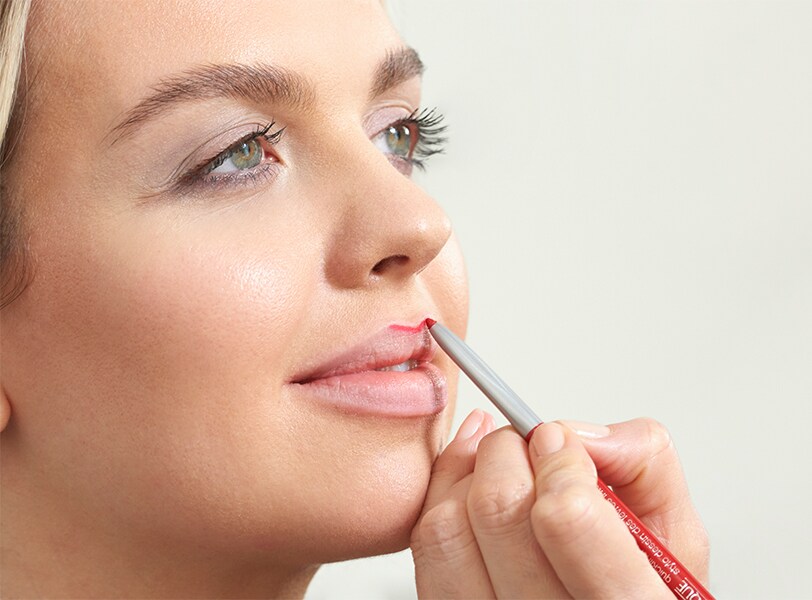 To start, Florrie lined Ellie's lips with Quickliner for Lips Intense in Intense Passion to shape and add definition. Then she applied Pop Lip Shadow in Crimson Pop, a cool-toned brick red, all over. "I love this colour—it's an old school glamour red with a modern texture," says Florrie. She started by applying the colour to the outer edge of the lips, working in towards the centre. "It's really easy–like colouring in!"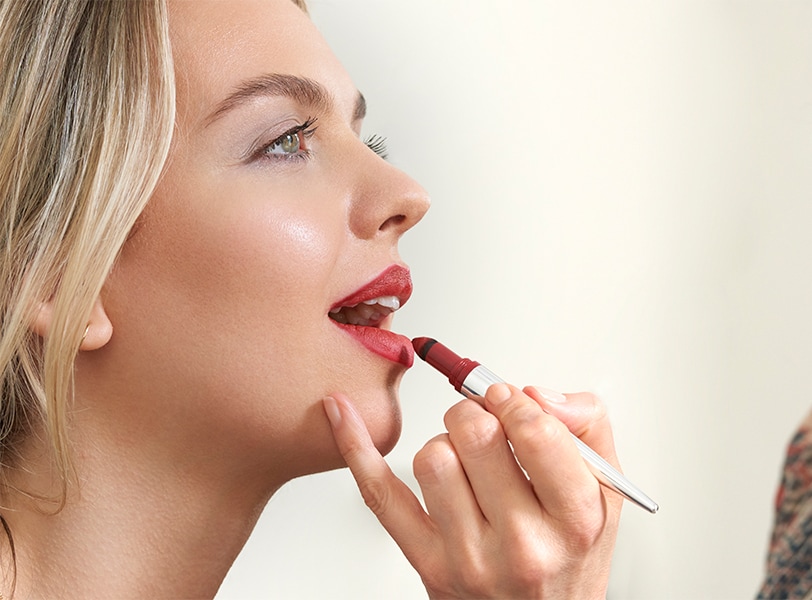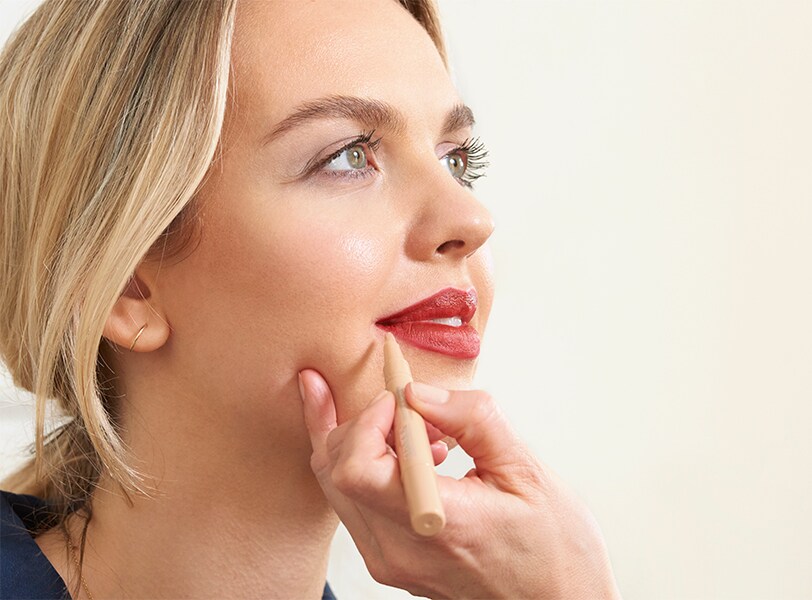 To keep the shape precise, Florrie cleaned up the outer lip line with Airbrush Concealer. "The fine brush applicator gives fantastic control and makes it easy to erase any mistakes," says Florrie.
The Easy-to-Wear Berry
Looking for a dramatic lip look? Try a rich, dark berry. "Dark shades like this might look daunting, but they're surprisingly easy to wear if you know a few tricks," says Florrie.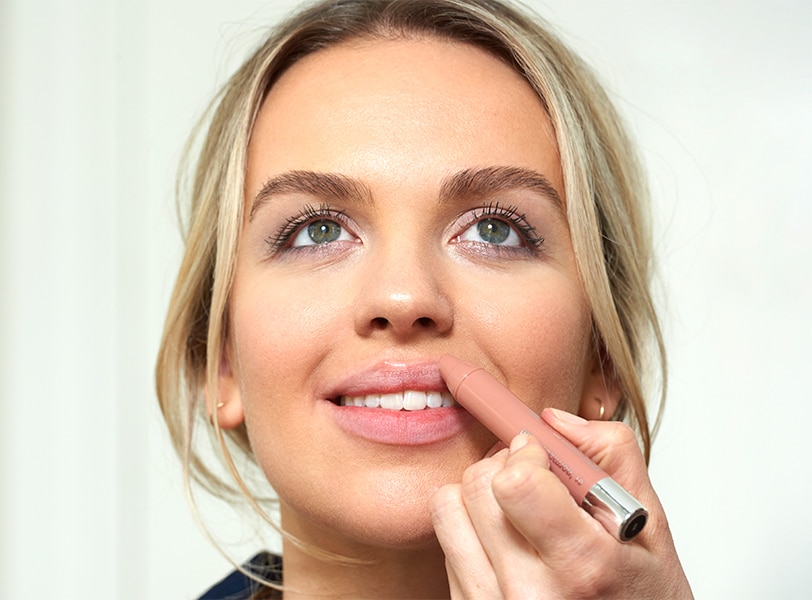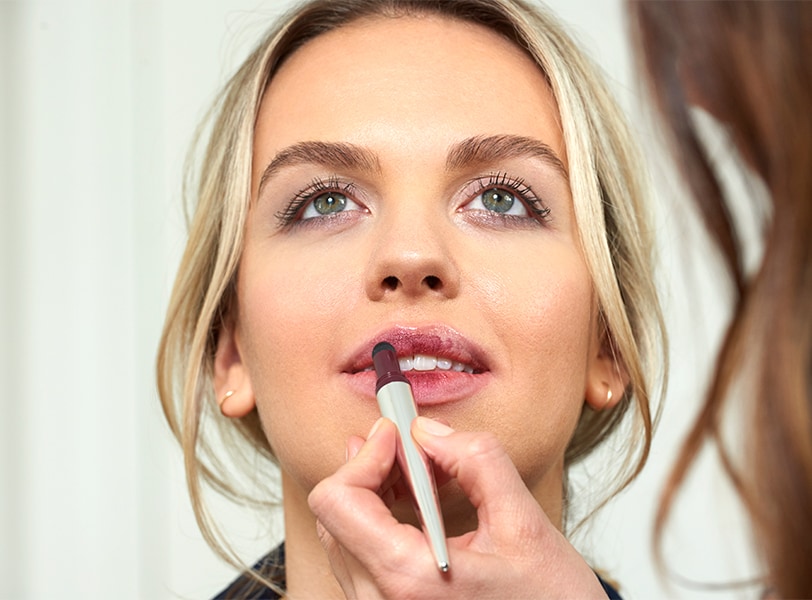 To start, she added shine to Ellie's cupid's bow using Chubby Plump & Shine Liquid Lip Plumping Gloss in 'Normous Nude. "This adds a pretty, underlying light that'll peek through the overall dark lip look." Next, Florrie applied Pop Lip Shadow in Fun Pop, a deep vampy violet, working in layers until she'd reached the colour intensity she wanted.
"If your lips aren't as naturally full as Ellie's, lightly trace your lip line with the sponge tip again at the end," Florrie suggests. "The subtly darker outline will give the illusion of extra volume, in a very natural way."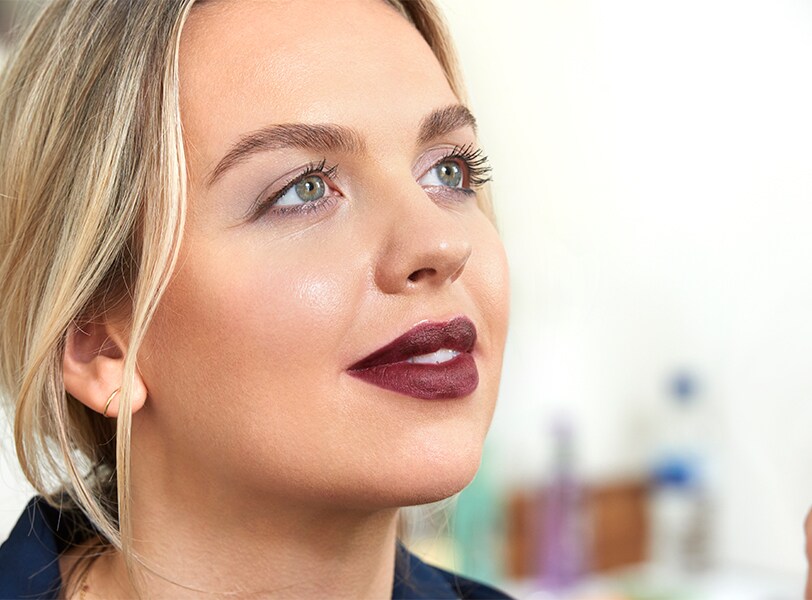 To finish, Florrie swept Cheek Pop in Plum Pop over Ellie's cheeks in large, circular movements. "The blush helps to give balance while still keeping the focus on the lips," says Florrie. "You can also use a little on your forehead and nose for a fresh finish."

"I usually stay away from dark lipsticks, but this will be a new mainstay in my makeup bag," says Ellie. "I'm also surprised at how comfortable these colours feel given the super-matte finish."
Want to try Pop Lip Shadow yourself? Call into store to find your perfect shade, or book a free You-Time Service here for a pretty, easy makeup tutorial.
Photos: Benjamin Madgwick | Words: Ashleigh McMorran | Hair: Jess Gartland | Shot on Location: Artist Residence London