When it comes to spotting trends, Juliane Borges knows a thing or two. The model turned fashion blogger left her native Brazil to pursue a career in the fashion capital of the world, Milan. And while starting a fashion blog seems obvious, Juliane's has grown into an influential online magazine. Culture and Trend, which she co-creates with her sister Jessica, fuses travel, food, events, beauty and fashion. "We've been successful because we tell stories about trends. It's more than just pretty pictures," she says.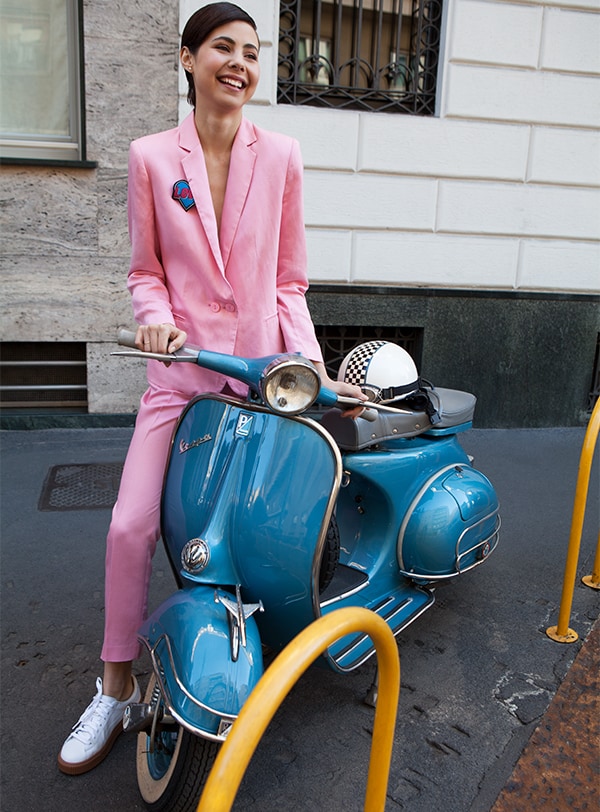 What's on Juliane's hot list right now? "A lot of '80s inspired looks. Big shoulder pads, power suits, lace, ruffles—I love it all! Beauty-wise, gloss is making a huge comeback, but the modern take on it is all about high shine," says Juliane. "I will always love my matte lipsticks, but there's something so fresh, easy and classic about the perfect lip gloss right now." Her new must-have: Chubby Plump & Shine Liquid Lip Plumping Gloss, a no-mirror required lip gloss that subtly plumps lips with high shine colour and, because it's allergy tested and fragrance free, there's no stinging or irritation
.
Here's how this trendsetter glams it up from day to night, all with a nod to the '80s.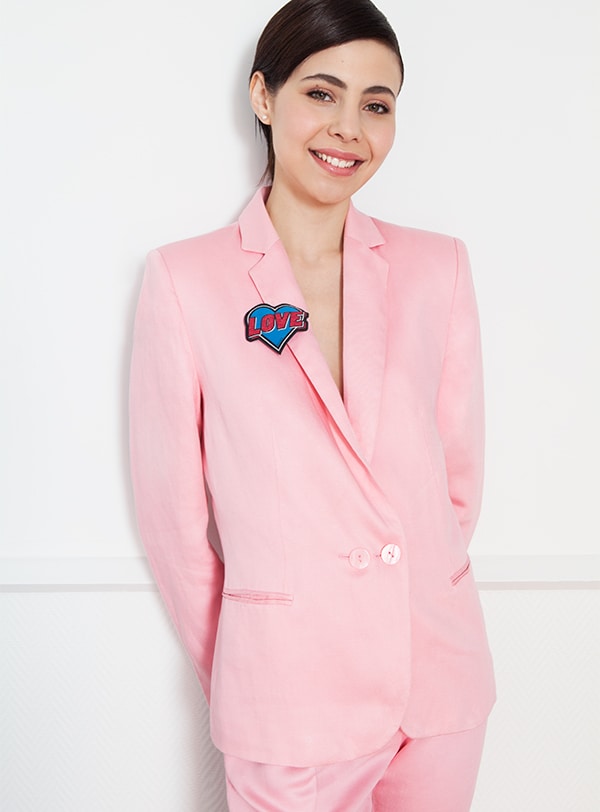 For Day: Pretty Chic In Pink
"Pink is everywhere at the moment, so of course I'm also obsessed with pink gloss," says Juliane. "I love wearing it with a matching monochromatic pink pant suit—there's no such thing as too much pink! It makes me feel happy and energised as I scoot around town all day."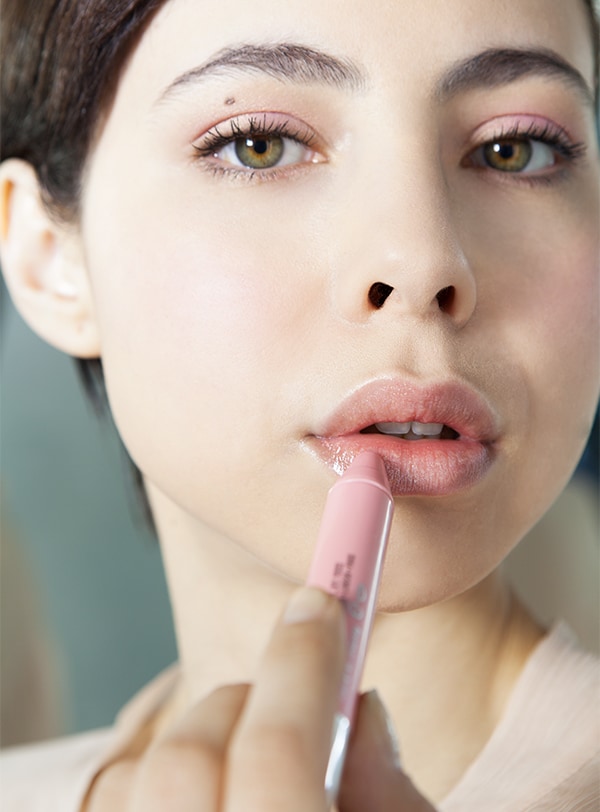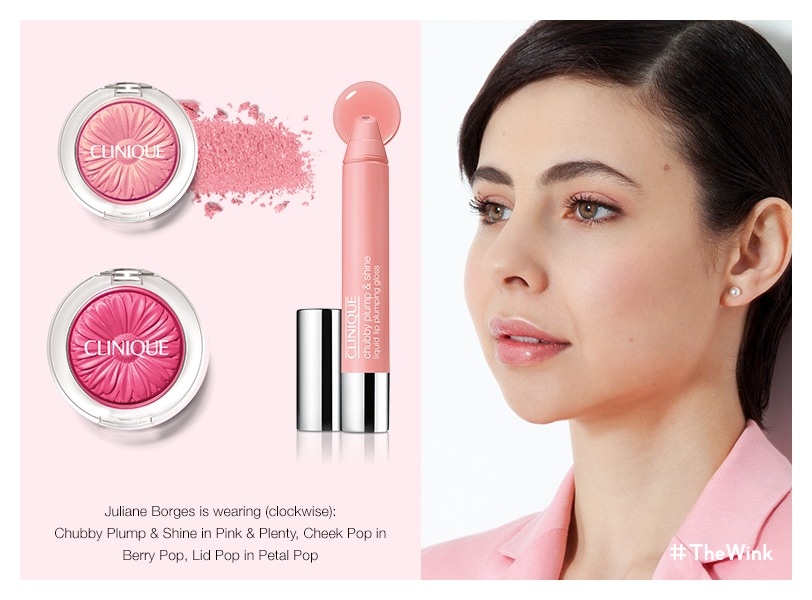 For Night: Red Meets Kohl
Juliane's makeup has to quickly take her from a crazy busy day to after-work events, which often include industry parties, gallery openings or just a fun girl's night out. "Most days, I only have a few minutes to get ready for the evening, which is another reason I love a glossy lip right now. It's so easy," says Juliane, who also knows how to make a big fashion statement with minimal effort. "I love to wear white when I go out in the evening. It's so fresh and simple, but stands out," she says.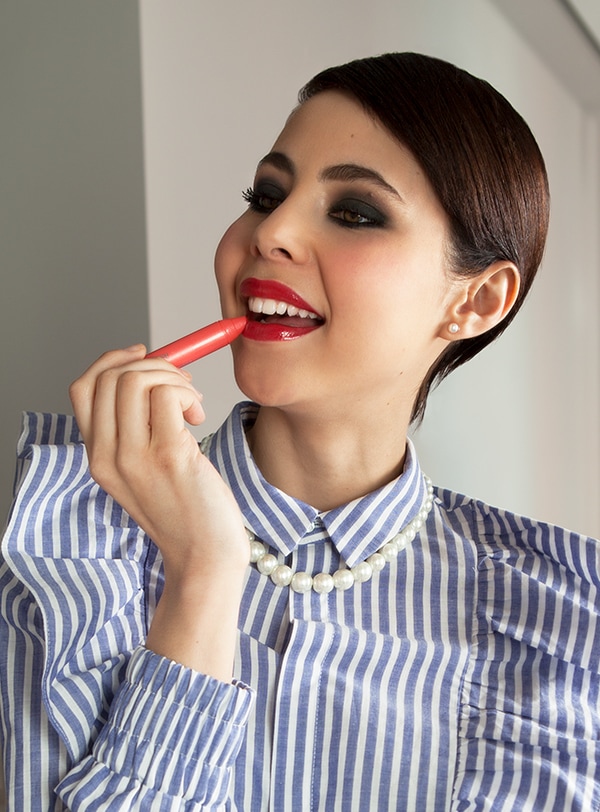 To get her look: "High Impact Custom Black Kajal is great for creating an '80s inspired eyeliner effect in just a few seconds. I rim it all around my eyes and use my finger to smudge it so it doesn't look super perfect," Juliane shares. "Then all I really need is a bright red lip to keep everything chic and sophisticated. Chubby Plump & Shine Liquid Lip Plumping Gloss in Super Scarlet is a classic red, but the shine makes it the perfect level of cool and casual. It instantly makes any outfit more fun." Her trick for making lip gloss last all night long? Lip liner. "Most people don't think to line their lips when they put on a lip gloss but I always do," says Juliane.