Take a peek inside any French girl's bathroom cabinet and you'll likely spot a micellar cleanser. They first became popular in Paris as an antidote to the notoriously hard tap water (which can irritate your skin) and now, micellar cleansers, like 2-in-1 Cleansing Micellar Gel + Light Makeup Remover and Take the Day Off Micellar Cleansing Towelettes for Face & Eyes, have grown from niche pharmacy staple to everyday essential. Here's why.
What's all the buzz about?
A micellar cleanser is a super-gentle formula that removes light makeup (i.e. not long-wearing or waterproof formulas), as well as the day's build-up of dirt, oil and pollution. Another plus: you don't need to rinse them off. Just douse a cotton pad, swipe all over and your skin will look and feel fresh and clean. They're also refreshingly hydrating.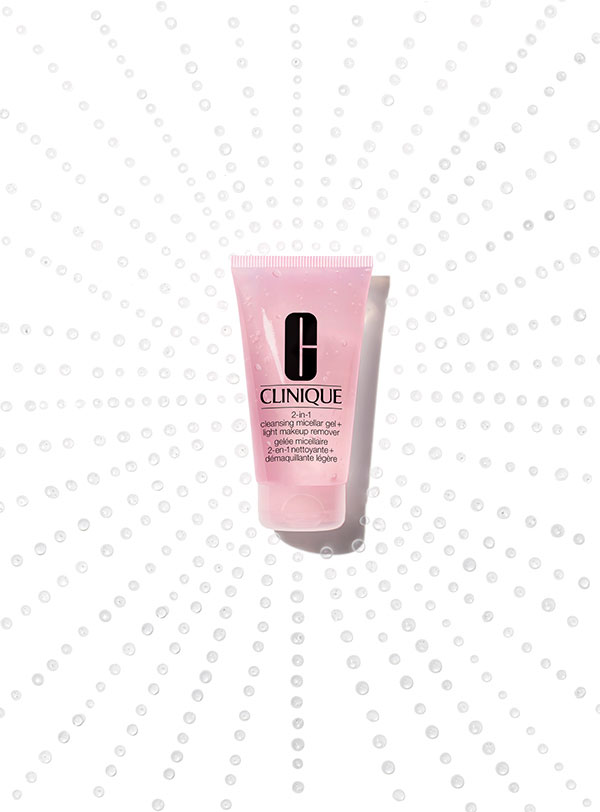 How are they different from other cleansers?
While most cleansers break down impurities with surfactants, micellar cleansers contain micelles. When applied to skin, the micelles break open and grab onto anything that isn't water or skin (like makeup, dirt and oil), then close back up, trapping in the dirt and easily sweeping it all away when tissued off. And because micelles only bind to the bad stuff, they leave the surface of your skin intact, so you won't feel stripped or dried out.

The secret glow factor.
Bonus: as micellar cleansers are so gentle, they actually boost your daily glow. Often, a dull complexion is the result of irritation and surface damage, so the gentler your cleansing routine, the less irritation you'll experience and the more radiant your skin will look.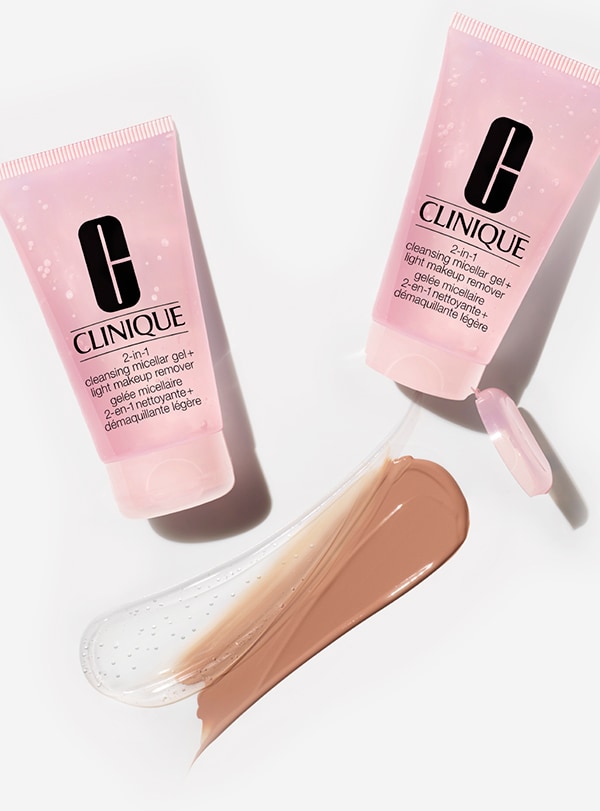 Who needs a micellar cleanser?
Anyone who wants to simplify their cleansing regime, or pare down the amount of products in their line-up. They're also great for travelling and throwing into gym bags to cleanse on-the-go, because you don't need to rinse them off. Since micellar technology is so gentle, micellar cleansers are great for all skin types, especially dry and sensitive skin.
Don't wear a lot of makeup? Micellar cleansers are perfect for easily removing everyday makeup like tinted moisturisers, blush and light eye makeup (if you wear long-wearing and waterproof makeup, your best bet is still going to be a traditional double cleansing routine, with something like Take the Day Off Cleansing Balm followed by Liquid Facial Soap).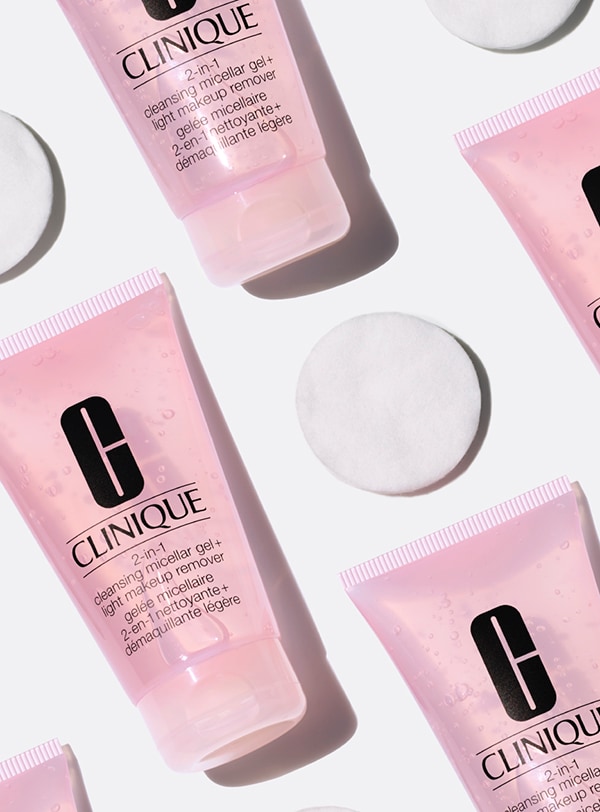 How do you use them?
Squeeze a 10p-sized amount of 2-in-1 Cleansing Micellar Gel + Light Makeup Remover onto a cotton pad and hold over each eye to gently remove light eye makeup. Since the formula doesn't have any alcohol or soap, it's completely safe for contact lens wearers and sensitive skin. Next, remove the rest of your makeup by using your fingertips to massage it all over, then simply tissue off and go.
Photos: Alpha Smoot | Words: Hilary Presley