Finding the right foundation formula is a bit like shopping for jeans—you have to try on a few before finding your perfect pair. And, similar to having different denims for different occasions (boyfriend for brunch, skinny for drinks), building a wardrobe of different foundations will help you face (literally) whatever comes your way. From sheer and natural to full-coverage creamy, here's the lowdown on what you should know about the coverage, finish and skin care benefits of the most popular types of foundation.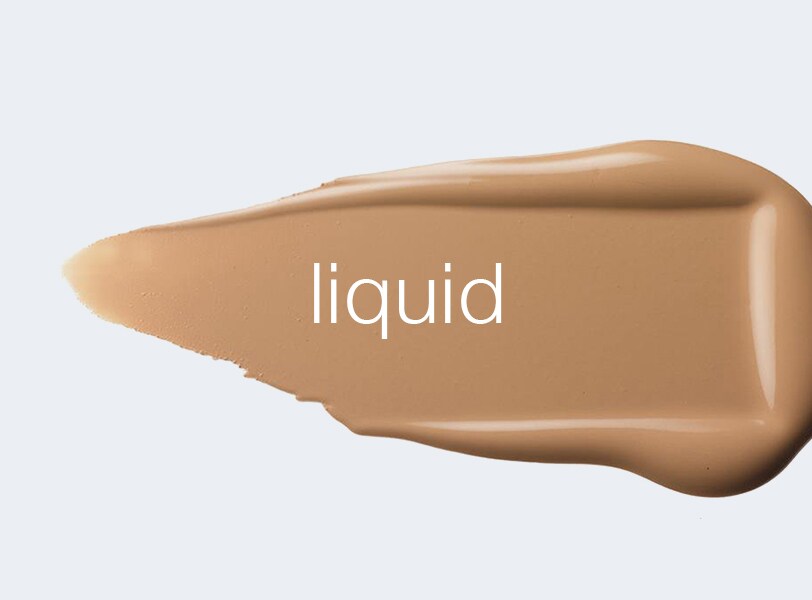 Best for: All skin types, especially dry, dehydrated or mature thanks to liquid's lotion-like consistency. Liquid foundation is one of the most versatile formulas because of its range of coverage capabilities. Apply a light layer to impart a sheer natural finish, and add more to build up to medium or full coverage. Liquid foundations are also available in a range of finishes from matte and demi-matte to satin and dewy.
Additional benefits: A little goes a long way. Since liquid foundation spreads easily, a small amount can cover a lot of surface area on skin, and is easy to blend.
Top sellers: Even Better Makeup Broad Spectrum SPF 15 is a lightweight formula that instantly evens out skin tone and actively improves your skin with every wear. Superbalanced Silk Makeup Broad Spectrum SPF 15 is a silk-enriched base that balances skin and imparts a natural-matte finish. Beyond Perfecting Foundation + Concealer is a richly pigmented multi-tasker that works as both a foundation and a concealer.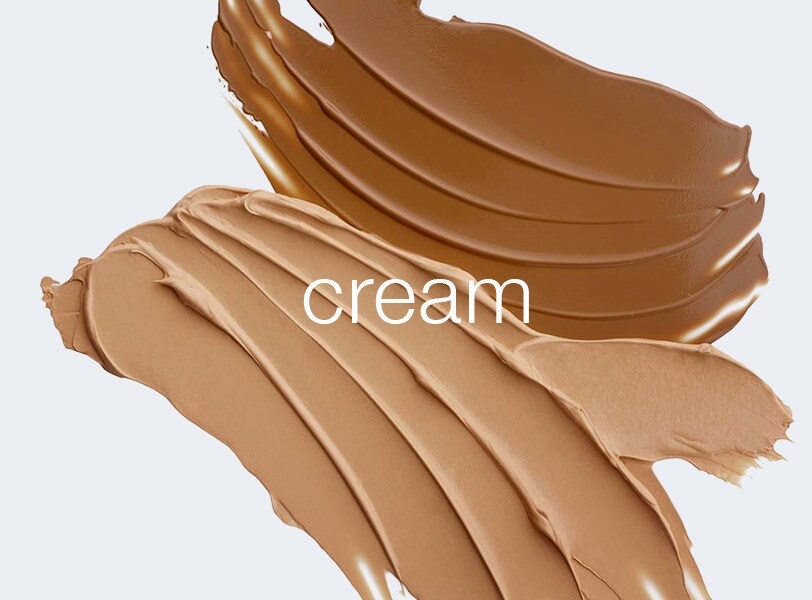 Best for: Normal to dry or mature skin types that need medium or full coverage. Available in either a compact or stick form, cream foundations generally provide more coverage than a liquid foundation but, thanks to their creamy nature, won't settle into fine lines. They're often a top choice for big events when you want a flawless, radiant look. 
Additional benefits: Compacts are easy to tote around because they won't leak and they come with a mirror.
Top seller: Chubby in the Nude Foundation Stick is a no-brainer when packing for travel. (Here's how to use it to create different skin effects.)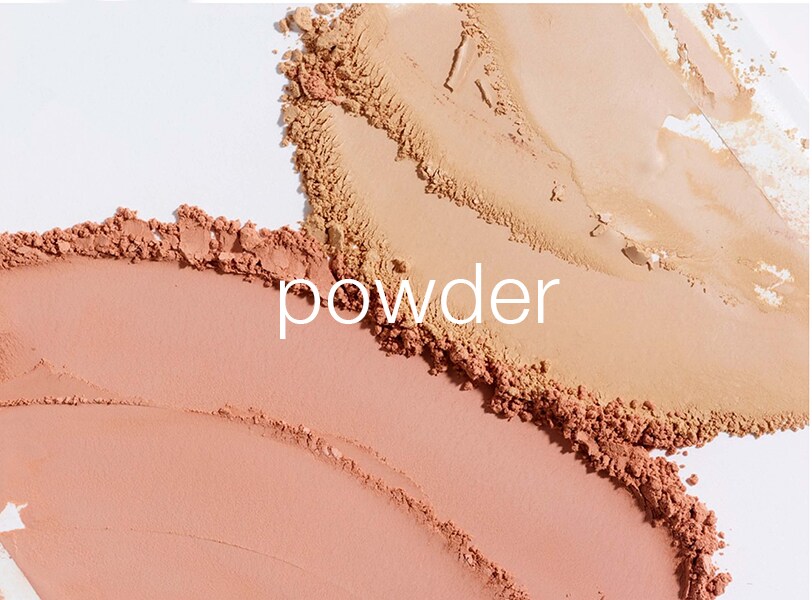 Best for: Combination to oily skin types that would benefit from the shine-absorbing qualities of a powder foundation. Made in both loose and pressed forms, powders offer lightweight coverage when gently pressed into skin.
Additional benefits: Powder foundations can be layered on top of other foundation formulas for additional coverage or as a setting powder. Plus, compacts are easy to slip in your purse for touch-ups throughout the day.
Top seller: Beyond Perfecting Powder Foundation + Concealer is a weightless powder foundation and concealer in one.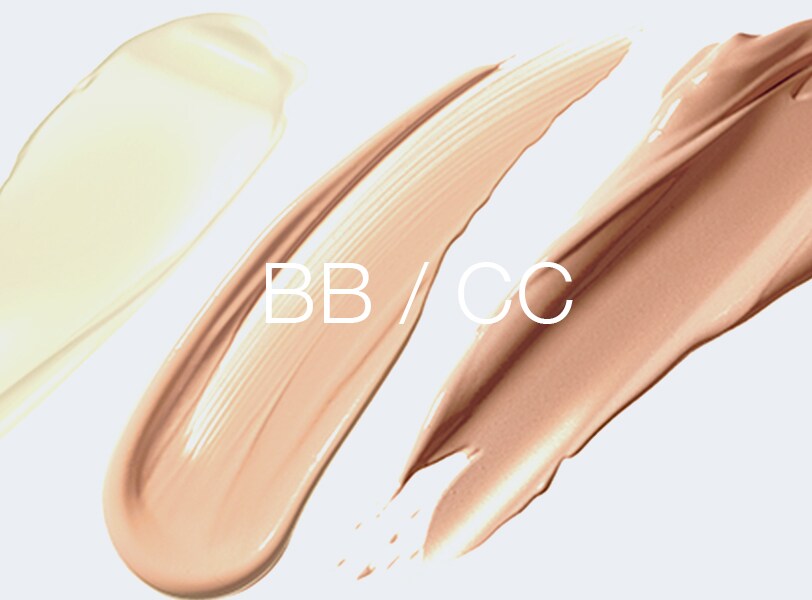 Best for: All skin types. This new generation of hybrid formulas (half skin care, half foundation) originated in Asia and are now a UK staple. BB (Beauty Balm) and CC (Colour Correcting) Creams are beloved for their ability to provide medium coverage while also offering skin care ingredients like antioxidants, sunscreen and hydration.
Additional benefits: Many women find they don't need to use a moisturiser at all when using a hybrid formula, shaving off a few minutes in their morning routine.
Top sellers: Age Defense BB Cream Broad Spectrum SPF 30, provides medium to full coverage and a matte finish. Moisture Surge CC Cream Hydrating Color Corrector Broad Spectrum SPF 30 corrects redness, dullness and sallowness and provides sheer to medium coverage with a natural finish.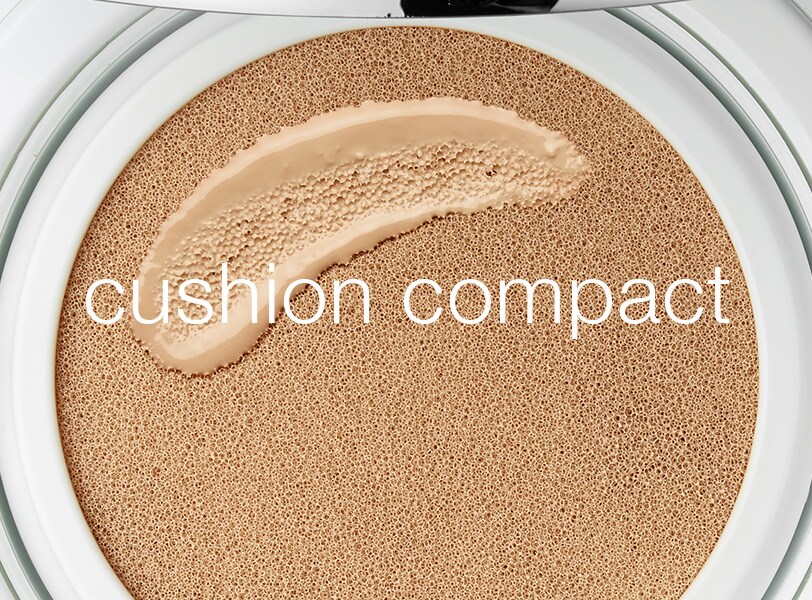 Best for: All skin types, especially those who want a naturally radiant finish and high SPF. Cushion compacts are sponges soaked in fluid foundation (thinner than liquid) embedded in a compact. You press a puff applicator onto the sponge to release the formula, then press the puff against your skin for an airy, seamless application. These formulas tend to have a higher SPF protection than other formulas and also contain good-for-your skin antioxidants.
Additional benefits: The thin, fluid-like consistency of the foundation makes it easy to layer touch-ups throughout the day without feeling or looking caked on.
Top seller: Super City Block BB Cushion Compact Broad Spectrum SPF 50 is a medium to full coverage, breathable fluid that protects against UV damage and environmental aggressors.
Words: Katie Livanos