Introducing our new favourite eye look: upside down eyeliner. Putting the focus on your bottom lashline is a simple and chic way to mix up your usual liner style, and looks great on all eye shapes. And while you're experimenting, don't be afraid to try a bold new shade—a shot of colour right under your eyes is like a double espresso for any sleep deprived dark circles. Just make sure you're using the right arsenal of longwearing, smudge-resistant products to avoid any unwanted raccoon-eye side effects. Here's how to get the look.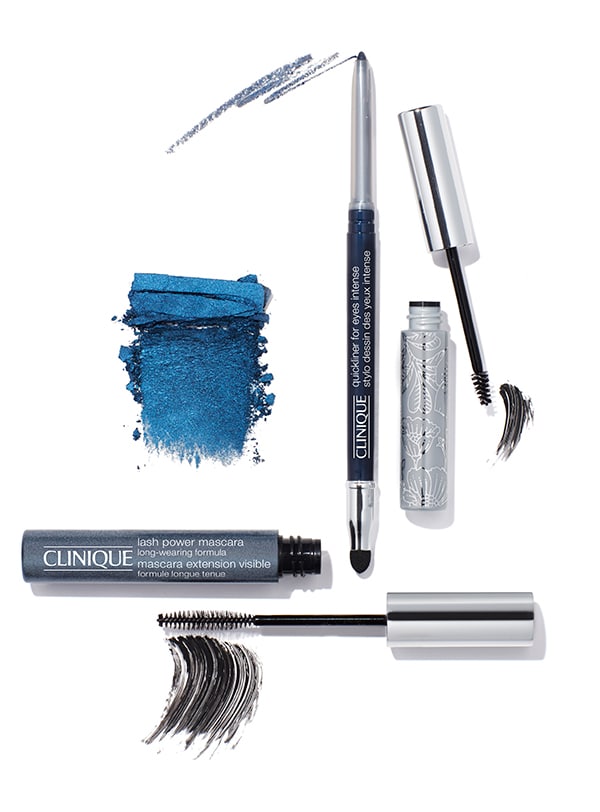 Step 1: Put top lids in neutral.
This look may be all about the lower lids, but a wash of neutral, sheer eye shadow and a little black eyeliner helps to balance everything out. Plus, it will make the bold colour on your lower lids really pop.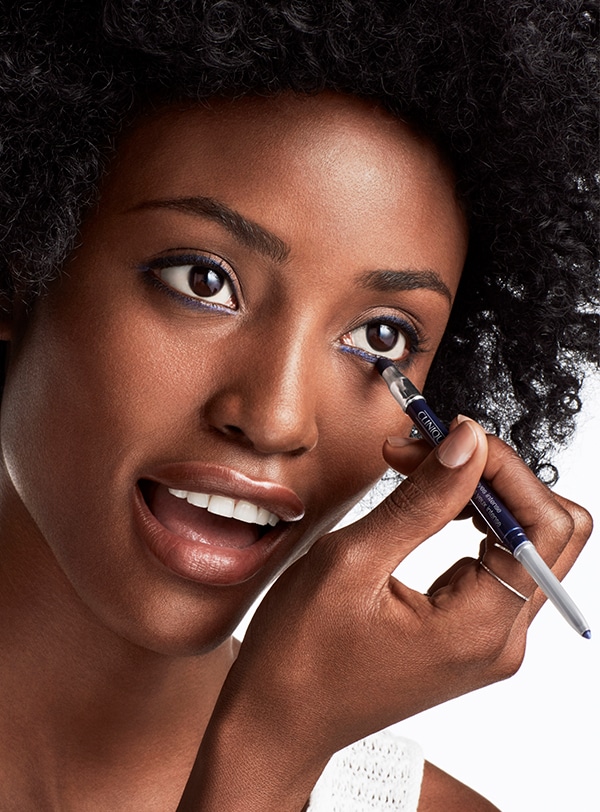 Step 3: Intensify with eye shadow.
Amp up the colour intensity by layering a matching eye shadow over the liner. Use the Eye Contour Brush to sweep on All About Shadow in Deep Dive, keeping the pigment concentrated close to the lashline—you don't want the effect to get too smoked-out, which may enhance any undereye circles.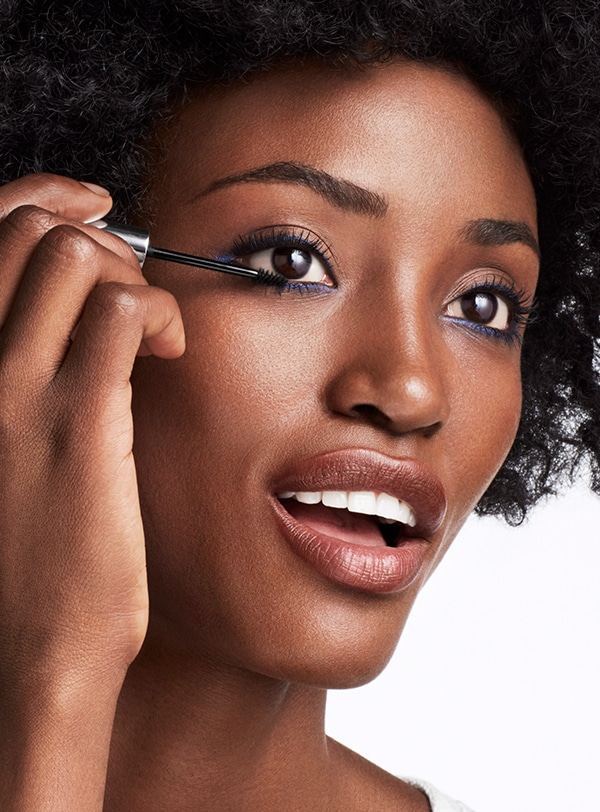 Step 4: Boost your bottom lashes.
Subtly define your top lashes with one coat of Lash Power Mascara, and give your bottom lashes an extra dose of drama using two coats of Bottom Lash Mascara. It has a genius micro-mini wand to catch each and every lash, even the hard-to-reach ones in the corners of your eyes. The formula is also smudge, flake and humidity resistant and stays put for up to 24 hours.

Photos: Nick Stokes | Still Life Photo: Jon Paterson | Words: Hilary Presley | Hair: Holly Mills | Makeup: Maki H | Wardrobe Stylist: Seppe Tirabassi | Manicurist: Gina Edwards