New York-based comedian, actress, model and busy girl-about-town Mick Szal is a pro at multi-tasking and juggling it all with a laugh and a joke. Here, she shares her sanity-saving strategies for the busy holiday season, and the skin care and makeup must-haves she always has in her bag.
I don't know what it is about December that we all collectively agreed to make it the most stressful month of the year, but here we are. While already juggling my job as a model, my life as a comedian and my personal pursuits of just being a normal human being with friends and a life, during the holiday season I suddenly get thrown several curveballs—like spending time with my extended family, cooking 12 elaborate traditional Polish recipes, and shopping for the Best Gift Ever to surprise my sister.
Amidst all of this craziness, I still need to somehow look camera—and stage—ready at a moment's notice. Here are a few of my skin care and makeup must-haves I rely on throughout the holiday season.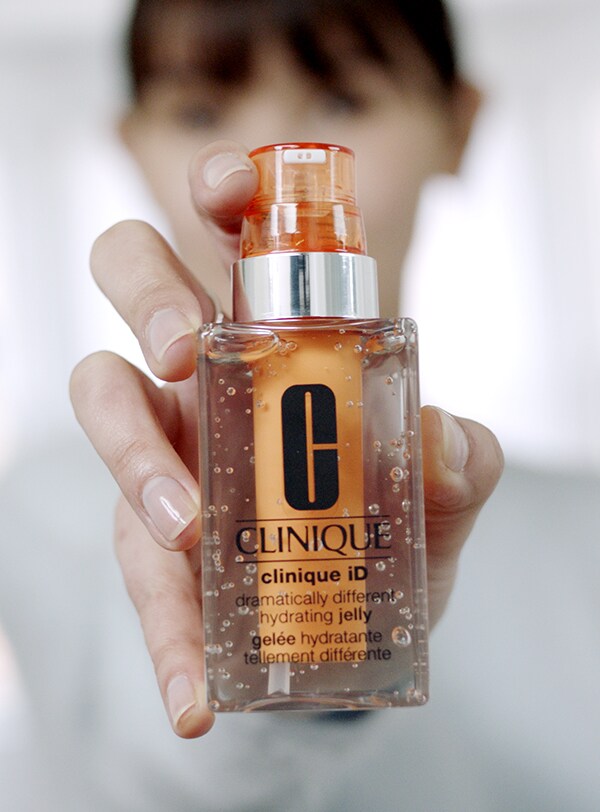 Tip #1: Re-energise tired skin.
While I'm groggily drinking my coffee in the morning, I'm giving my skin its own cup, using Clinique iD for Fatigue. It literally has caffeine and taurine in it. It really revives my glow. Yes, taurine, the stuff in energy drinks. So basically, I just slather this stuff on and I'm going to model till I'm 90.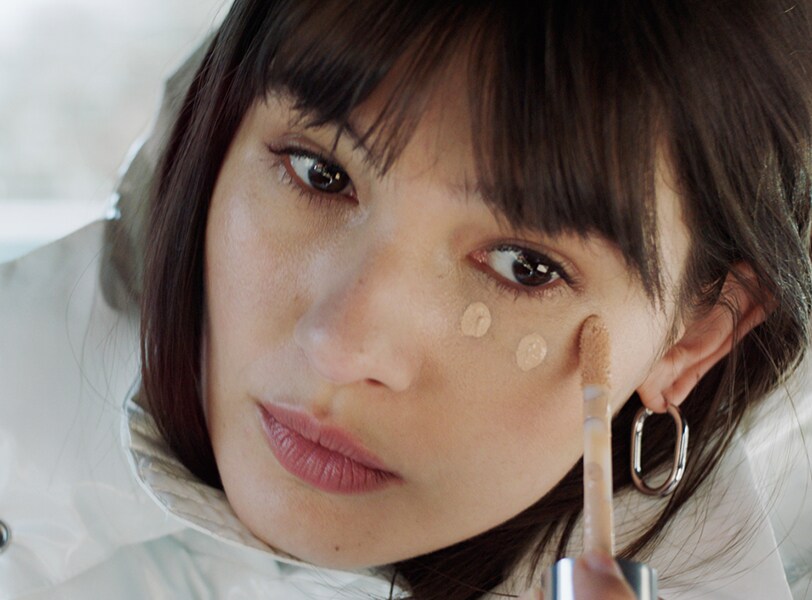 Tip #2: Touch-up on the go.
I always try to be efficient with my time by multi-tasking, especially when I'm commuting. It's one of the joys of living in New York! Beyond Perfecting Foundation + Concealer is incredible for someone who is constantly running around. The slanted applicator makes it easy to dab on quickly without stressing about brushes, sponges and all that. I'll use it to conceal dark spots, blemishes, undereye circles and any redness around the nose.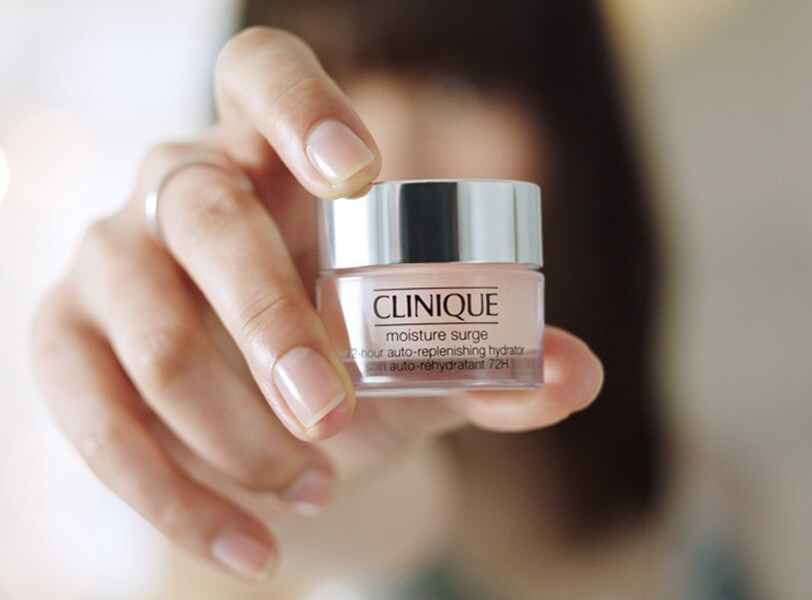 Tip #3: Hydrate all over.
Moisture Surge 72-Hour Auto-Replenishing Hydrator has become my obsession. Not only is it a great facial hydrator and preps my skin for makeup, but I also use it over my makeup as a cheekbone highlighter, on my cuticles to combat dryness, and even on my hair to tame flyaways. At night, if my skin is dull and dehydrated, I'll apply a thick layer as an intense hydration mask. It leaves my skin feeling silky soft. If I could, I would bathe in it.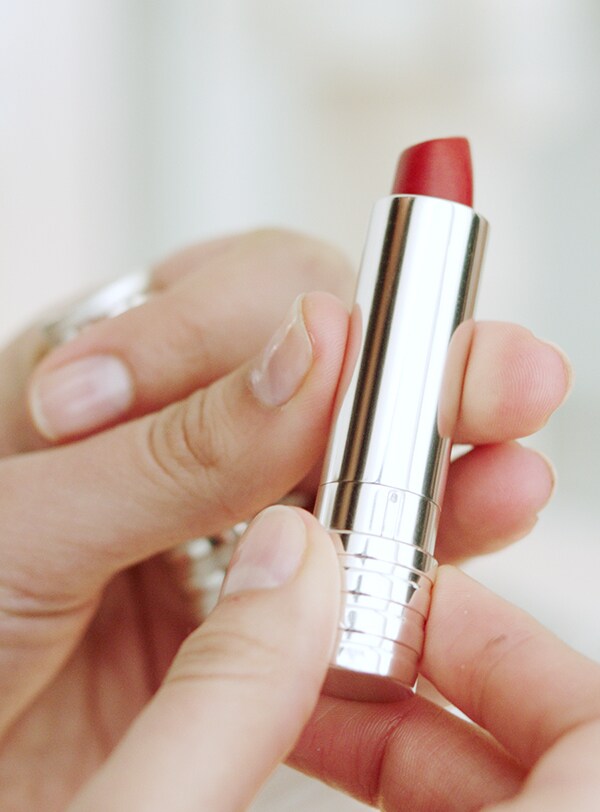 Tip #4: Holiday lips made easy.
I constantly wear Dramatically Different Lipstick Shaping Lip Colour in Red Alert. I've always loved a bold red lip, but the fact that this lipstick also has a hydrating balm in the centre is a miracle combo. Also, I find that red lipstick can get messy, but the slanted tip on Dramatically Different Lipstick makes it easy to define my cupid's bow and lip line. There's nothing worse than worrying about your lipstick while you're trying to focus on what you're about to say. It definitely gives me that extra boost of confidence, especially before I go out on stage.

Words: Mick Szal as told to Hilary Presley